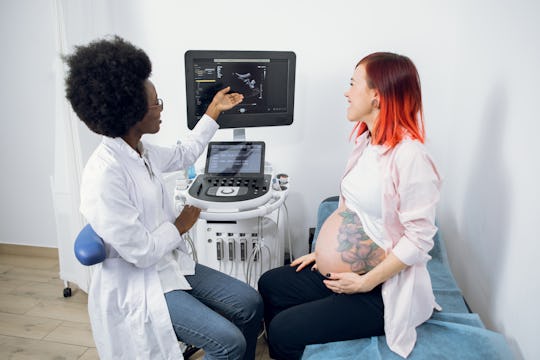 Shutterstock
Gender Prediction Myths Are Fun, But Is There Any Truth To Them?
The evidence can seem pretty compelling.
Many expecting families opt for finding out what their baby's sex is prior to having them. It's understandable to an anxious person like me, considering how I had two separate ideas for baby nursery themes depending on what I was having, and I loved knowing their name already and not just having to call the baby "the fetus" or "it" all the time. While some wait until the 20 week ultrasound, we were able to find out with a blood test when I was 11 weeks along.
Then there are gender prediction myths that are fun to try as well. While not rooted in science, they're certainly entertaining, and can help pass the time until you can find out for sure. WebMD says that prediction myths persist because they can sometimes appear to be correct — you do have a 50/50 chance of being right after all.
So whether you wait to find out via ultrasound, blood test, or want to try your hand at one of these prediction myths, please for the love of God don't use fireworks, explosives, balloons, or any other type of aggressive reveal at your gender reveal parties if you choose to have them. The Earth and its inhabitants thank you.
While these myths might not get you any real answers, they're definitely a fun way to pass the time while you're waiting for your baby's big reveal.