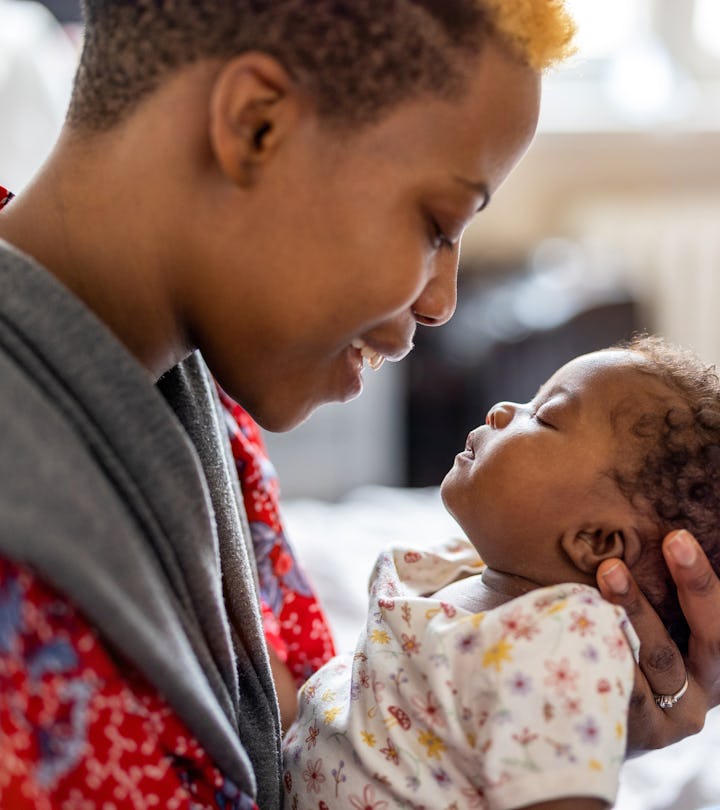 Shutterstock
41 Baby Girl Names That Start With "K"
They're keepers, one and all.
When you're thinking of names for your baby, there are so many places to start looking. You can be inspired by places in the world that you've visited, where your family hails from, or locations on the map that you've only dreamt of visiting. You might have heard a name in a show or in a movie that appealed to your ear, or want to come up with a name all on your own. But a good place to start is narrowing down the list (and it can get to be a long one) by starting with a letter you like or that goes nicely with your last name. And if the 11th letter of the alphabet is calling your name, you might need some help starting your baby girl names that start with "K" list.
Despite what you might have thought, baby girl names that start with "K" are not that common. You're much more likely to find their counterparts spelled with a "C" instead, but that's what makes them even more unique. A name that starts with "K" commands attention since it's such a strong letter. And pairing it with a feminine name that usually starts with a C"" somehow makes the name soft yet solid, powerful and somehow pretty at the same time. In short, baby girl names that start with "K" are little ladies — and leaders — in the making.
When you're looking for a baby girls name that starts with "K," look to these names for inspiration. They are the absolute embodiment of girls who can do anything, and the world is waiting for them.