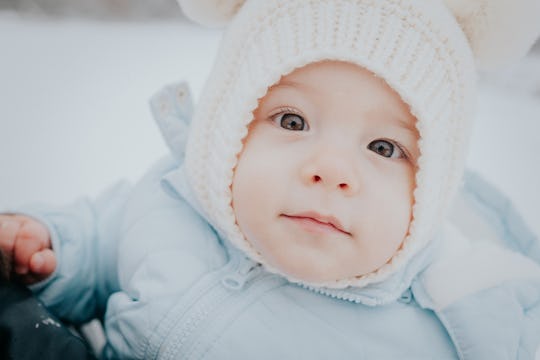 Kristina Victorovna, Getty Images
27 Baby Names Perfect For January Babies
If you're lucky enough to have a baby due any day now, you're probably either sold on their name or racing to decide exactly what to call this new addition. It's no easy choice. As Juliet famously said in Shakespeare's Romeo & Juliet, "What's in a name? That which we call a rose by any other name would smell as sweet." Oh sure, Juliet was talking about how the Montague name prevented her from associating with Romeo, but she makes a great point. What is in a name? For January babies with names that evoke the new year, a fresh beginning, and the joy of life — quite a lot. That's why these January-inspired baby names might be great for your winter wonder baby.
January is just a fabulous time to be born. Everything is new and we're all focused on doing our best with resolutions and new year goals. Plus, January babies have all kinds of advantages. Research suggests that they tend to be leaders, sports stars, relatively chill, bright and ambitious bundles of joy. With that in mind, consider this list of names that evokes the promise of these children — a pack of go-getters who will set the world ablaze.
Get a head's start on naming your winter baby with this list of January baby names that are full of optimism.
This article was originally published on