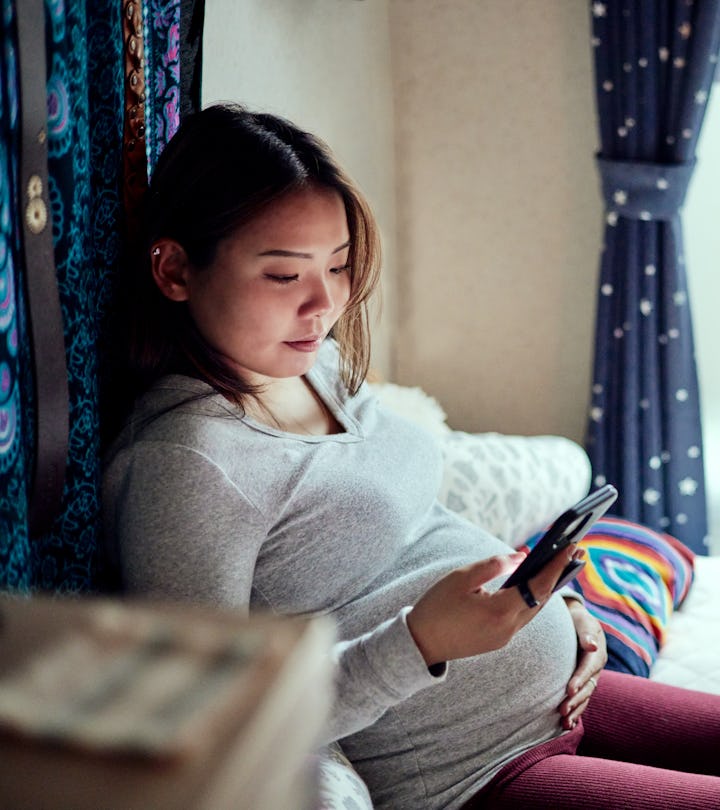 Maki Nakamura/DigitalVision/Getty Images
The 16 Best Affordable Maternity PJs & Lingerie Sets On Amazon
And they're all under $40.
Let's be real: By the end of pregnancy, the idea of putting on real pants is comical. Maternity pajamas become the MVPs of your wardrobe when you're pregnant, and you'll need to browse for some before you start outgrowing your favorite pair of sweats. An added bonus, a lot of maternity PJs have easy access for nursing, so you can keep wearing them when you're postpartum and figuring out breastfeeding.
But let's not forget the pajama-adjacent category of bedroom fashion — lingerie. Maternity lingerie can make you feel like a bedroom baddie if you've been feeling run down or not yourself. Some expectant parents do maternity boudoir shoots to not only capture what they look like during this special life season, but to show themselves that they've still got it.
Whether you're in the market for maternity PJs to sprawl out on the couch or some lacy maternity lingerie to surprise your bae or just because, check out the products available on Amazon. Because if you're scrolling this article wearing pajama pants that have gotten too tight, you probably want the new ones via that Prime two-day shipping.
We may receive a portion of sales if you purchase a product through a link in this article.
So, whether you need a comfortable new PJ set to relax in at home, or maternity lingerie to spice up your next bedroom rendezvous, Amazon has you covered — well, as covered as you want to be.