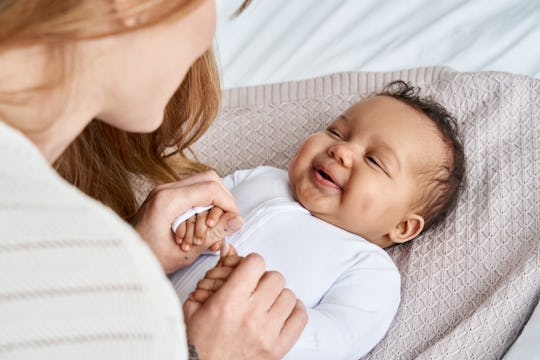 Shutterstock
21 Roman Baby Boy Names With Ancient Appeal
These ancient names still pack a punch.
There are lots of cool things about the Romans — their architecture, their gods, and even their sandals. But they also had a lot of awesome names. Whether you loved world history class as a kid and memorized extra god and goddess names for fun (that might have been me) or purged it from your brain as soon school was out, this list of Roman boy names might give you some ideas about names for your little boy that have a Romanesque flair. These names give new meaning to the phrase "classic name."
Some of these Roman boy names are obviously referencing a famous character from Roman mythology (Aeneas, Ulysses), and others are more subtle (Leo or Marcus), where you'll probably have to tell people about its Roman roots. Some have simply fallen out of style and are waiting for a comeback. A lot of these names are pretty unusual (and unusual names are trendy), so if you're looking for a name that will stand out, and not be shared by every other little boy in class, many of these Roman boy names might fit the bill. Whatever you choose, hope that your little boy shares some of the great aspects of the Romans: their inventions, their language, their intelligence — and not so much their propensity to fight with lions.
There are so many Roman inventions and words that we still use in our modern day — and there's no reason not to borrow some of their names, too. Rome may have fallen, but their names can live on.