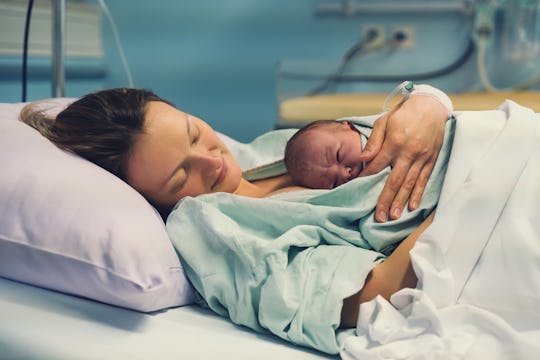 Shutterstock
21 Beautiful Russian Baby Names & Meanings
You're sure to fall in love with one of these.
Maybe you want to pay homage to your grandparents who emigrated from Moscow. Or perhaps you fell in love with Lake Baikal (and the language) when you visited there years ago. Or it might just be that your partner is from St. Petersburg and you want to pick a baby name that honors their heritage. No matter what the reason, Russian names can be a beautiful choice for your little one. But since you don't want to be a-rushin (ha) to select a name for your little sweetie, these 21 Russian baby names are a good place to start before you give birth.
If you're thinking about a Russian baby name for your newborn, this list can give you some ideas to start. You might choose a name for its significance, for its connection to your country, or even as an homage to a friend or family member. And once you choose a name, you might feel a rush as you say the name that hails from the Russian Federation.