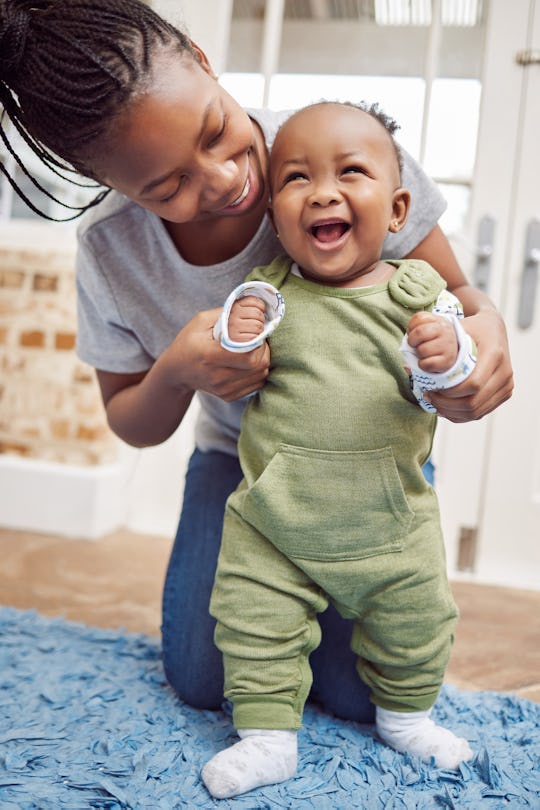 PeopleImages/E+/Getty Images
These Boy Names Will Fit Your Taurus Baby Perfectly
Names fit for a strong earth sign.
Have a due date between April 20 and May 20? Look out, you've got a bull on your hands, otherwise known as a Taurus baby. The second sign in the modern Zodiac calendar, Taurus babes are stubborn and set in their ways (re: bull!), but are also reliable and stalwart. They're great listeners and are considered very dependable. Not too shabby, eh? Keeping all that in mind, naturally certain Taurus boy names may instantly occur to you.
For instance, how about Alexander? Greek for defender of men, that's a pretty great name that evokes a strong-willed soul. Or how about John after famous Taurus comedian John Oliver? There's a guy who uses his bullishness to school audiences in style on his show Last Week Tonight.
Or maybe you want to focus on some of their more powerful characteristics like the fact that Taurus individuals are generally seen to esteem integrity above all else. This proud trait is one you can honor with a name like Kareem, which means noble, or Constantine, which means constant.
Looking for more options? Use this list to direct your Taurus boy name brainstorm and gather a great group of options to choose from in the process.
Now go sharpen your pencil and write down these fantastic Taurus boy names to pick the perfect name for your child.
This article was originally published on