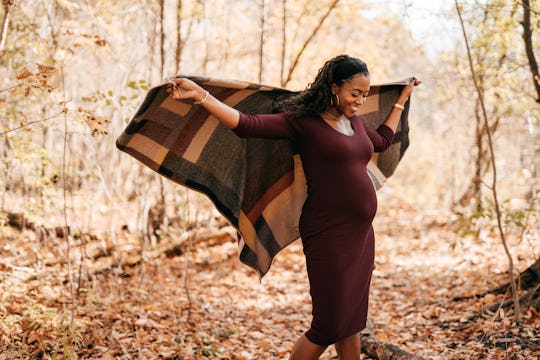 kate_sept2004/E+/Getty Images
If You Hate Buying Maternity Clothes, Rent Them From One Of These Cool Sites
Why buy something you'll only wear for a few months?
If spending money on maternity clothes makes you feel like you're tossing cash out the window, you're not alone. Pregnancy is so temporary, it's not like you can get away with convincing yourself that you're making an investment purchase. And yet, there's that little matter of needing clothes to wear. What to do? More and more expecting moms are deciding to rent outfits instead of paying full price for things they're only going to wear for a month or two at most. But where can you rent maternity clothes from?
Back in the old days, women who wanted to rent a maternity dress for a special event, say, probably had very few choices. Maybe formal wear rental places had "Mother-to-Be" sections? Or maybe not. Now, of course, you can rent literally anything on the internet (like, anything), so it only stands to reason that there would be some amazing maternity clothing rental options online. Whether you're looking to build an entire maternity wardrobe or just rent the occasional nice outfit, there are services available at a wide range of commitment and price levels. And naturally, there's way more variety than anything you'd find at a single store (online or off). Even better? There are lots of perks involved, like personal stylists and discounts on purchases.
This article was originally published on