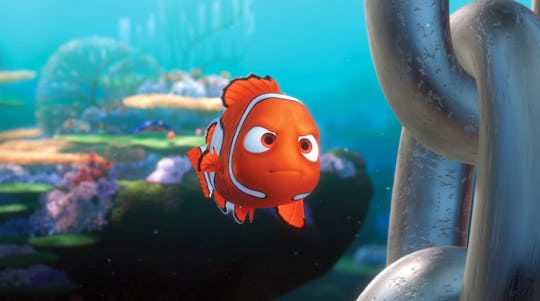 Disney
You Can Catch These Beloved Disney, Pixar, & Marvel Movies On TV Throughout January
The lineup is part of ABC's The Wonderful World of Disney schedule.
Disney is kicking off 2023 with a bang. Throughout January, Disney will be bringing back some of its most magical moments to primetime television through ABC's The Wonderful World of Disney. For five consecutive Sundays, viewers can enjoy everything from Marvel and Pixar to timeless classics turned live-action. In other words, your family movie nights for the next month are set, so here's everything you need to know to watch ABC's The Wonderful World of Disney.
What movies are part of ABC's The Wonderful World of Disney premiere?
The lineup kicked off on Jan. 1 with an airing of The Lion King. Later on in January, ABC will air Finding Nemo, Beauty and the Beast, Iron Man, and The Avengers.
When will the movies air on ABC?
ABC's Wonderful World of Disney premiered on Sunday, Jan. 1 and will continue to air on Sundays at 8 p.m. EST through Jan. 29. Below is the upcoming schedule:
Sunday, Jan. 8 — Beauty and the Beast: The ABC broadcast premiere of the live-action movie retells the timeless tale, starring Emma Watson as Belle; Dan Stevens as the Beast, and Luke Evans as Gaston. ABC recently commemorated the 30th anniversary of Beauty and the Beast with a live-action musical production starring H.E.R. as the first Filipino-Black Disney princess.
Sunday, Jan. 15 — Finding Nemo: Just another timeless adventure about a clownfish who just kept swimming to rescue his son who was taken from his Great Barrier Reef home to a dentist's office aquarium. Alexander Gould stars as Nemo, Albert Brooks as Martin, and Ellen DeGeneres as Dory in the 2003 Pixar classic.
Sunday, Jan. 22 — Iron Man: One of the original Marvel phase one movies, Robert Downey Jr. plays the billionaire genius inventor who builds a high-tech suit of armor to protect the world.
Sunday, Jan. 29 — The Avengers: Iron Man, The Incredible Hulk, Thor, Captain America, Black Widow, and Hawkeye team up to battle Loki, the Asgardian God whose Chitauri army wrecks havoc on New York City and threatens global safety and security. Spoiler alert: the battle ultimately lies the foundation for the impending arrival of Thanos.
While all of these movie titles are also available to stream on Disney+ whenever you want right now, there's something special about catching a televised airing. Sure, commercial breaks might be a thing of the past for many of us, but think of it as an opportunity to introduce your kids to the rush that is running to the kitchen for a snack before that break ends. Nostalgia at its finest.