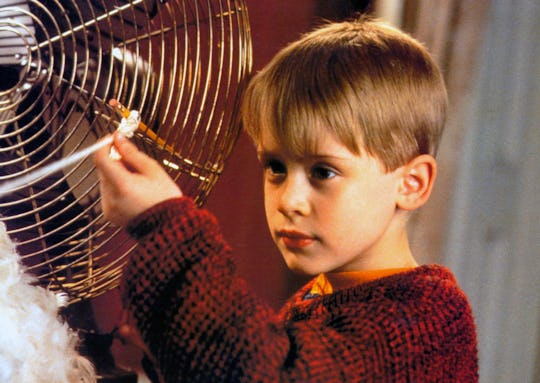 20th Century Fox/Kobal/Shutterstock
15 Classic Movies For Kids To Watch On April Fools' Day To Have A Good Laugh
Pranks, punchlines, and twins switching places await!
When it comes to Christmas, Halloween, Easter, and other holidays, there are always at least a few movies to watch with your kids to get in the spirit. Sometimes there's so many you couldn't even finish them all if you tried. But when it comes to April Fool's Day, there's a shockingly low number of films (think, like, zero) based on the date.
So, what are parents to do if you're looking for April Fool's Day movies for kids? Well, instead of searching for movies that are literally about the holiday, think about what makes April Fool's Day so much fun. It's all the jokes, laughter, and pranks, right? Well, the good news is there are plenty of hilarious movies that capture the essence of April Fool's in a way that's appropriate for family movie nights.
Whether the movie focuses on switching places (The Parent Trap), swapping lives with someone else (She's The Man), or hilarious and physically and kinda harmful pranks (Home Alone), these movies will have the entire family in stitches. Just be sure to check the ratings ahead of time, as not all of them are meant for the littlest members of the family. We wouldn't want any toddlers thinking marbles are meant to be left out for you to slip on.