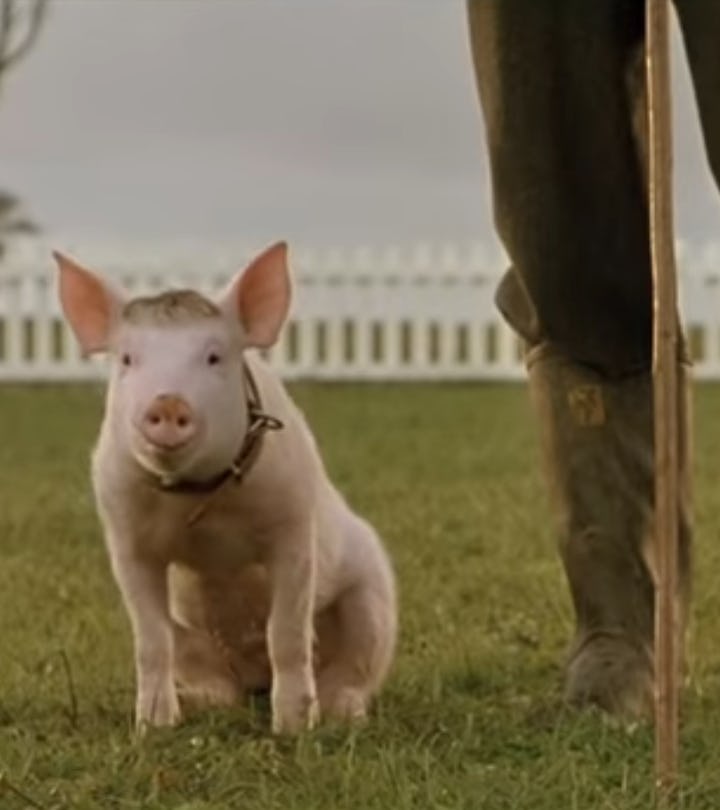 HBOMax
15 Of The Best Farm Movies For Kids
If your kiddo longs for country life, here are a few movies to keep them entertained.
We're not exactly sure why all kids seem to go through a farm phase. Maybe it's all the adorable animals. Maybe it's all the space to run around. Maybe it's the tractors. Maybe it's the indoctrinating effect of singing "Old MacDonald" over and over for the first several years of life. Whatever the reason, we get it. Farms are fun! So we've rounded out some of the best farm movies for kids to watch as a family.
These films run the gamut from cartoony talking animals, to realistic (but still) talking animals; from real-life stories to the fanciful; from stories that are about farm life to those that just use the farm as a backdrop to tell a more universal tale. Your child will enjoy getting their farm-fix on days when the local petting zoo is closed with stories about pigs, sheep, dogs, horses, and the farmers who care for them.
One small word of warning: life on the farm can be harsh from time to time, and some of these farm movies don't shy away from that fact. In other words, if your kiddo hasn't made the connection between "chickens" and "chicken nuggets" yet, you might want to look into some of these stories before hitting "play." But, "circle of life" conversations aside, none of these movies has a rating higher than PG-13, and will be appropriate for all kinds of little viewers.