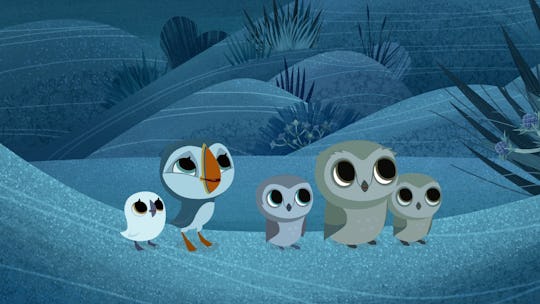 Adobe After Effects/ Netflix
15 Gentle TV Shows You Can Put On To Keep Your Little One Calm & Entertained
And for when you both need a bit of a break...
For parents who need help keeping their little ones calm while you can get stuff done around the house, gentle TV shows for kids might be your best friend. Because, hey, sometimes you need something that is sort of soothing, something that might calm your kids down rather than rev them up or get them overexcited. And fortunately, given Care Bears, Franklin, Daniel Tiger's Neighborhood, and more, there's a whole slew of options available for parents and caregivers who just want the kids to chill out for a bit.
Watching television might not be top of mind for everyone, but for parents trying to keep little kids entertained while they're trying to work or get the laundry done, it's certainly a useful tool they can employ. Of course, all television is not the same, just like not all children are the same. Some little ones might really benefit from television that is gentle in every way. From the theme of the show to the voices to the color scheme, some shows are designed to really soothe kids while also keeping them interested.
In other words, these shows are basically magic. And if you're a caregiver, you might really need them in your life.
This article was originally published on