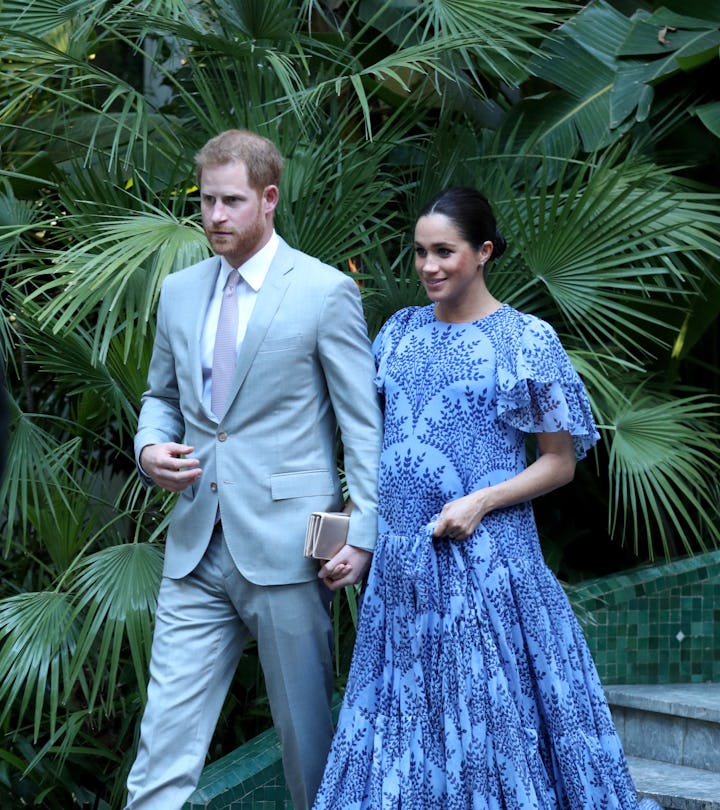 Pool/Getty Images Entertainment/Getty Images
20 Times Meghan Markle's Maternity Style Was On Point
Whether she's casual or dressed up, the duchess has a number of iconic pregnancy looks up her sleeve.
Pregnancy style can sometimes sound like an oxymoron. It's getting better all the time, sure, but pregnancy is a tough time to try to pull off a strong look. Which is why Meghan Markle's maternity looks are ones to emulate. During her pregnancy with 2-year-old son Archie, the Duchess of Sussex was hitting those royal functions on a regular basis and always looking not just pulled together but also relaxed. Comfortable in her own skin. She often went with classic looks with a twist that will stand the test of time.
Meghan is expecting her second child, a baby girl, with husband Prince Harry. This time around, royal fans have not been treated to many of her pregnancy looks. Blame the pandemic or the change in the couple's lifestyle, transitioning from full-time working royals to private citizens living in their new home in Montecito, California. But here is what we do know; her pregnancy looks the first time around were so iconic that she has recycled at least one of them for an important photo shoot. Because when you dress like Meghan Markle did for her first pregnancy with lots of linen shifts, caftans, and tailored coats, it's easy to recycle a look.