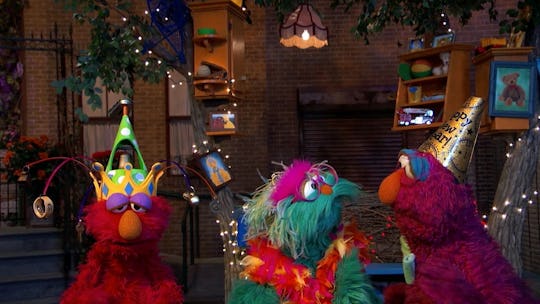 YouTube
The Best New Year's Eve Episodes From Shows Like Sesame Street & More
Ring in the New Year with a few kids and teen favorites!
If bringing in the new year at home, cozy on the couch in front of the TV, sounds like your plans on Dec. 31, you're in the right place. Not only is New Year's Eve one of the few nights where kids get a free "stay up past your bedtime" pass, but it's also a night of great television specials that remind us — hey, we made it through another year!
And good grief! what's a year sendoff without rewatching the Peanuts and Charlie Brown's struggle to finish his book report. Or Rudolph The Red-Nosed Reindeer as he races against time, literally, to save the new year. And Elmo and Arthur's attempts to stay up past midnight. Put your wish on a flying kit with Dora. And while most of the grown-ups are still drying our eyes from Steve's Twitter message to his originals (yes, we said it), the little ones can catch all of their Nick Jr. favorites as they bring in new memories with Blue! Also, grown-ups, what better way to introduce our teens to the Y2K mania we experienced than baby tentacles, cryogenic freezing, and spaceship trips to the sun. Netflix also has a New Year's Eve Countdown collection for kids.
From the ultimate New Year's ball drop from space to Sesame Street's version of the annual ball drop countdown celebration, there are plenty of episodes to ring in the new year. Below are our top 15 picks that should last you well past midnight.
Happy New Year!
This article was originally published on