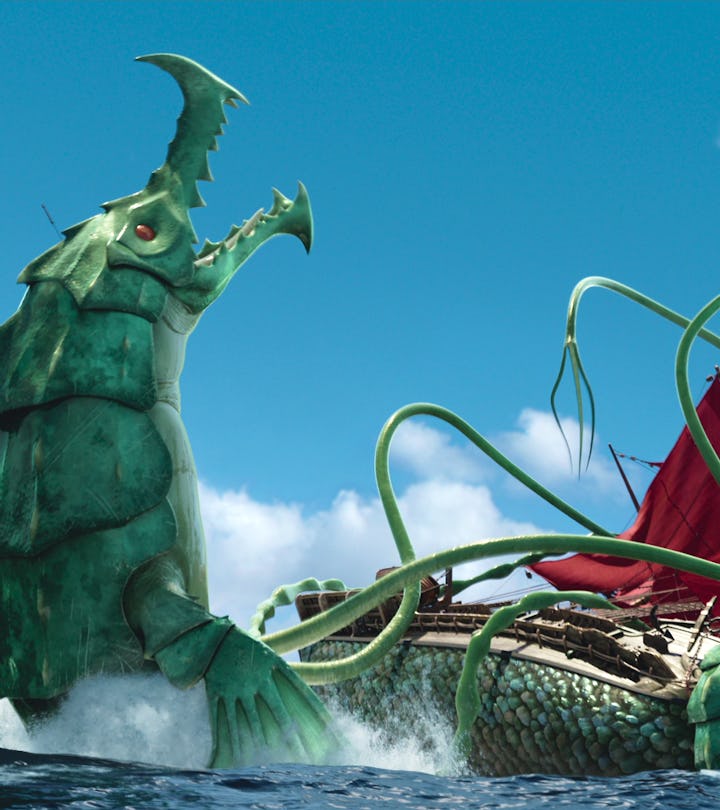 Netflix
30 Awesome Ocean Movies To Watch As A Family
Does your kid long for a life aquatic? Introduce your mini Jacques Cousteau to these awesome movies!
The ocean is a source of fascination for young and old. So why not encourage that love of exploration and adventure in your budding marine biologist (or baby pirate!) with some ocean movies for kids? From educational documentaries to fantastical adventures, no matter where your child's interest lies, we've got you covered.
There's a lot you can do to keep your child's love of the life aquatic going, from going tide-pooling to making a trip to your local library or aquarium. But many of these movies gives a look at underwater life that can't be achieved on our own, from deep dives to close encounters with sharks. We've also included more fantastical underwater stories, full of mythical creatures and swashbuckling pirates! (I can't stress this enough: it would be irresponsible to exclude the pirates!) Because just as the ocean can inspire a deep love of environmentalism, science, and conservation, it can also inspire whimsy and imagination and that's pretty important, too.
Yes, there's lots of oceanic adventure out there, but this list of films (and documentary series, which we're absolutely counting as movies) is a good start!
Happy watching!
This article was originally published on