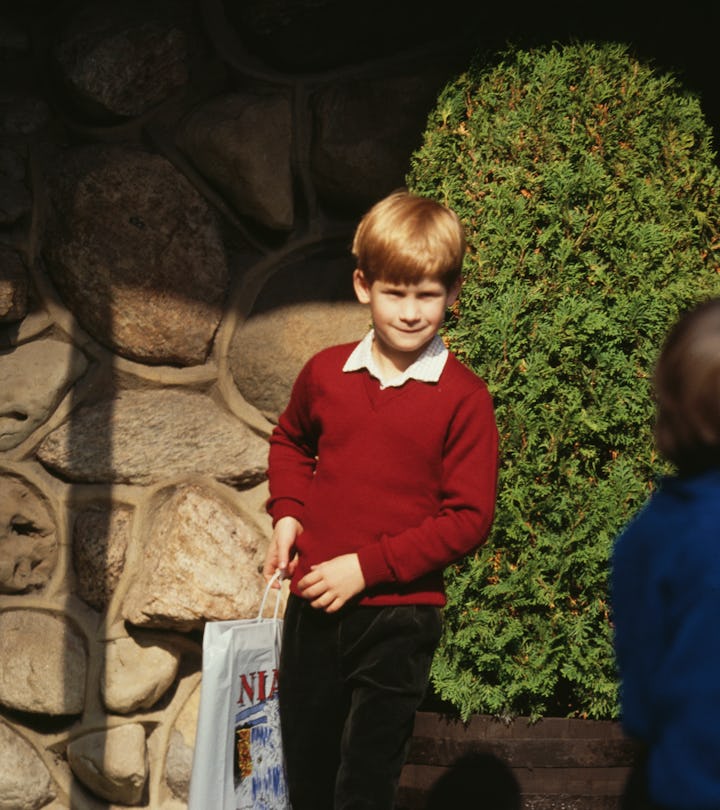 Princess Diana Archive/Hulton Royals Collection/Getty Images
From 1985 To Now, Take A Look Back At Prince Harry's Best Sweater Looks
Archie is in for some cute hand-me-downs.
He looks perfectly comfortable in a suit, in a tuxedo, in full military garb. But ever since he was a little boy, Prince Harry has always seemed exceptionally comfortable wearing a sweater. Perhaps it's because his mother, Princess Diana, took such pride in encouraging her royal sons to be regular kids who wore regular clothes. Or perhaps Prince Harry, much like the rest of us, just loves being cozy in a sweater.
Prince Harry often gave royal watchers the impression that he was a bit of a wild card, even as a child. He rather famously liked to stick his tongue out at photographers, much like his niece Princess Charlotte did at his 2018 wedding to Meghan Markle, and there has always been something more approachable about him. Whether that comes from his hands-on approach to greeting his many fans, especially if they're little kids and dogs, or the way he tends to open up so easily to people, it's tough to say.
Or it could be all of those delightful sweaters making Prince Harry so approachable. From his colorful choices as a little boy to his romantic lead-type looks as a grown man, we are always here for a fall sweater look from Prince Harry.