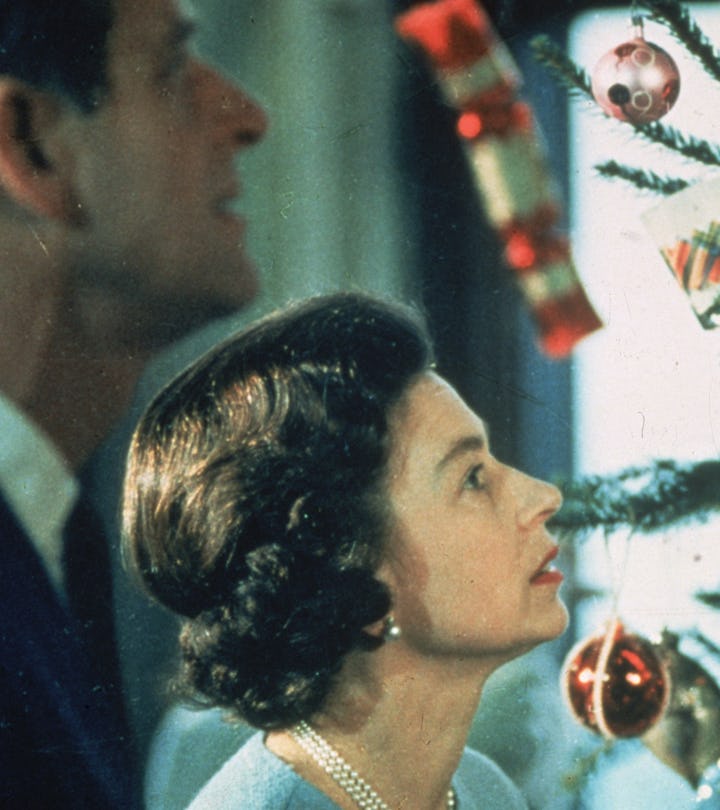 Fox Photos/Hulton Royals Collection/Getty Images
The Royals Get Weighed Before Christmas Dinner & More Fascinating Holiday Traditions
Bring us some figgy pudding.
Nobody does Christmas like the royal family. Really, no one. Queen Elizabeth and her brood of four children, eight grandchildren, and 12 great-grandchildren are big fans of celebrating the holidays together. And the Queen has really figured out exactly how she likes it to be done in her 95 years on the planet.
As a member of the monarchy, Queen Elizabeth's Christmas traditions are sort of a matter of public record. Especially once her uncle King Edward VIII abdicated the throne and her own father became King George VI. Of course, her royal traditions aren't simply passed down in the regular way of most of our families, with recipes and such going from one generation to the next without making much of a dent in the way other people celebrate the holidays.
For Queen Elizabeth and her family, in some cases their holiday traditions have actually shaped the way the rest of the world celebrate. In other cases, not so much. From weigh-ins to gag gifts, here are some of the royal family's most fascinating Christmas traditions.