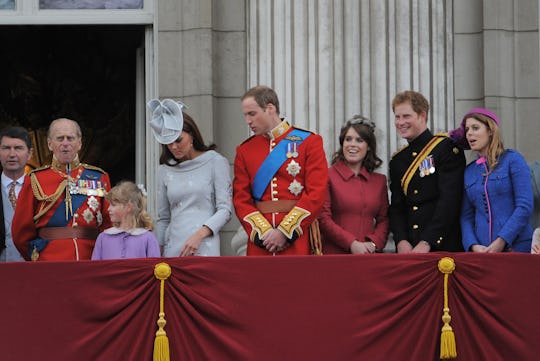 Will/GC Images/Getty Images
Meet Queen Elizabeth's Grandchildren Beyond Prince Harry & Prince William
Those royals are a big brood.
There's this knee jerk reaction most people have when they hear mention of the royal family. Images flash through our minds of Queen Elizabeth, Prince Charles, Princess Diana, Prince William, Prince Harry... you know, what some of us might call the main characters. But they are merely a fraction of the family, to be honest. Queen Elizabeth and Prince Philip had four children together, who went on to give them eight grandchildren and a whopping 11 great-grandchildren. And counting.
All of these grandchildren and great-grandchildren are the same in the heart of their grandmother, Queen Elizabeth, who they simply call "Gan-Gan." Whether they are next in line to the throne, like grandson Prince William and 7-year-old great-grandson Prince George, or living all the way across the world like the Prince Harry and Meghan Markle's two children, 2-year-old son Archie and baby girl Lilibet "Lili" Diana, they are important members of the family.
Members of the family the queen thinks about all the time. "She works very hard and she sees her service as important but behind closed doors," Prince William said of his grandmother in a 2016 interview, "she worries and minds an awful lot about the rest of the family. She makes sure everyone is happy and finding their own path in terms of success."
That's a lot of people to consider.