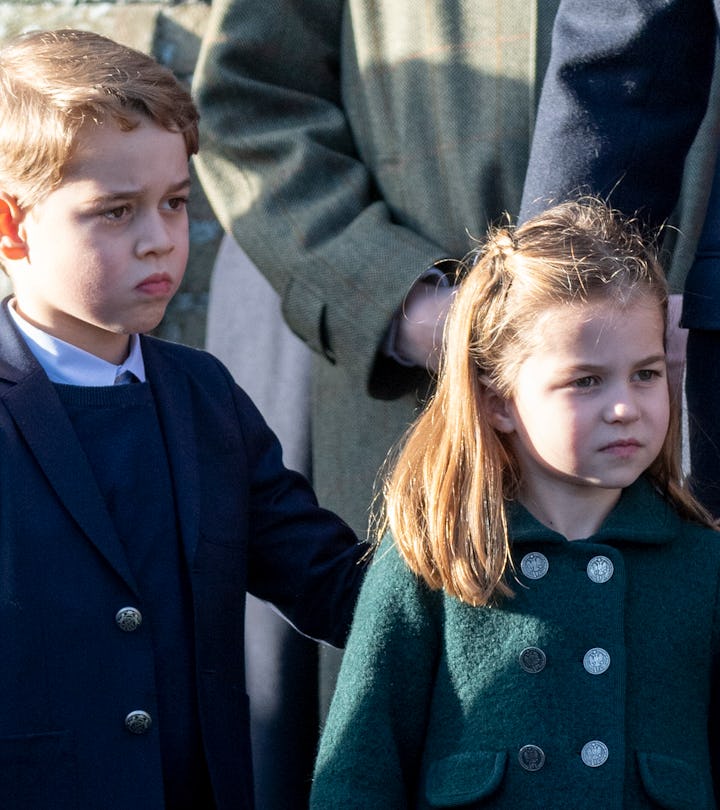 UK Press Pool/Getty Images Entertainment/Getty Images
Where Queen Elizabeth's Great-Grandchildren Fall In The Line Of Succession
Only a handful of little royals are allowed to call the queen "Gan-Gan."
With the birth of Lilibet "Lili" Diana Mountbatten-Windsor on June 4, Queen Elizabeth II now has 11 great-grandchildren — all of whom lovingly refer to the queen as their Gan-Gan. But although the newborn is currently the queen's youngest great-grandchild, Lilibet Diana is far from being the last great-grandchild in the royal family's line of succession.
According to Buckingham Palace, succession to the throne is regulated not only by birth but by a Parliamentary statute. Following the abdication of King James II in 1688, Parliament developed the Act of Settlement in 1701, which ultimately confirmed the governing body's authority to determine succession and noted only Protestant descendants of Princess Sophia would have eligibility to succeed to the throne.
As the queen's eldest child, Prince Charles is currently set to succeed Queen Elizabeth on the throne. Prince Charles is followed in the line of succession by his eldest son, Prince William. But with eight grandchildren and nearly a dozen great-grandchildren, following the line of succession can easily get confusing and complicated.
Indeed, although only three of the queen's great-grandchildren currently hold royal titles, all 11 of the children maintain places within the royal family's line of succession. And a few of them even outrank a majority of the queen's grandchildren, including their own uncles.
From oldest to youngest, here's where Lilibet and the rest of the queen's great-grandchildren fall in the royal family's line of succession and how they're related to her.