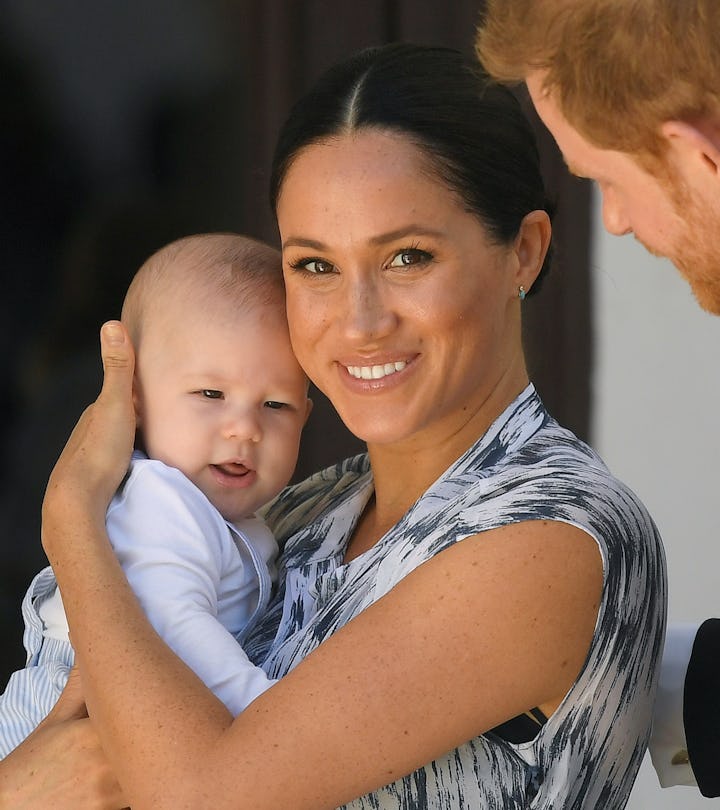 Pool/Getty Images Entertainment/Getty Images
All Of Archie's Adorable Moments So Far
Little Archie is now a proud big brother!
Ever since his arrival in May 2019, the world has been transfixed by every single photo of Archie Harrison Mountbatten-Windsor we can get our hands on. His parents, Meghan Markle and Prince Harry, have been fiercely protective of their little boy, so pictures are sadly few and far between. Particularly since the entire Sussex clan moved away from the United Kingdom and royal life to live more privately in their new home in Montecito, California.
Still, every once in a while we get a rare and oh-so-precious glimpse of Archie, the youngest grandchild of Prince Charles, future King of England, and great-grandson to Queen Elizabeth II, like we did on his second birthday! And through interviews with the Duke and Duchess of Sussex we get little tidbits of what he's like as a child. For instance, Prince Harry told James Corden that Archie loves waffles so much that the queen sent him a waffle maker for Christmas. And both of his parents told Oprah Winfrey that their son tells people to "drive safe" and "hydrate" like the coolest kid on the planet.
Archie is also the subject of a new children's book by his mom called The Bench, all about his relationship with his dad. The book started as a Father's Day poem for Prince Harry and developed into a story about the relationships between a father and son as seen through the mother's eyes.
Mostly, however, Archie just seems like a very happy, very loved little boy. As evidenced by his sweet little photos.