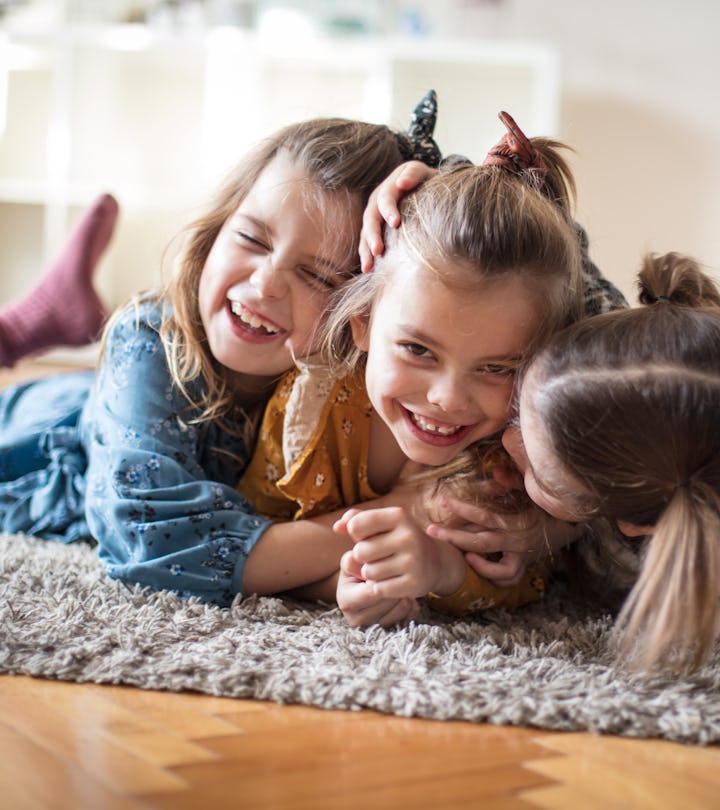 Shutterstock
36 Perfect Instagram Captions For National Sister Day
And she totally deserves the shout-out.
A sister is the best gift your parents could ever give you, even if you sometimes have wished they'd returned it or exchanged it for a puppy. Sisters get the jokes, share the secrets, and annoy you on a daily basis, but when push comes to shove (sometimes literally), they'll be right there to back you up. To celebrate your relationship and your mutual crazy sense of humor, post one of these hilarious Instagram captions for National Sister's Day (and don't forget to tag your partner-in-crime).
National Sister's Day is always celebrated in the U.S. on the first Sunday in August, according to National Day Calendar. While it's great to know that there's an official day to show your sister some love, oddly, there doesn't seem to be a reliable source for the origins of the day. Could it be that some enterprising sisters decided to try creating a holiday for themselves by drumming up some social-media interest? No matter. However it began, National Sister's Day deserves to take its place alongside Mother's Day, Father's Day, Grandparents Day, and Siblings Day as a 24-hour period to give thanks for — or share laughs about — the special female sibs in your life, be they older, younger, or your twin or triplets.
These are 36 of the funniest sister-related Instagram captions out there. If you're quick, you can get your post up before your sisters do.
Sure, no one can make you as angry as your sister can, but at the end of the day, she's the one listening to you complain about your parents — and joining in. These funny Instagram captions for National Sister's Day will capture that feeling (that only siblings could understand) and are perfect alongside your favorite photo of each other.
This article was originally published on