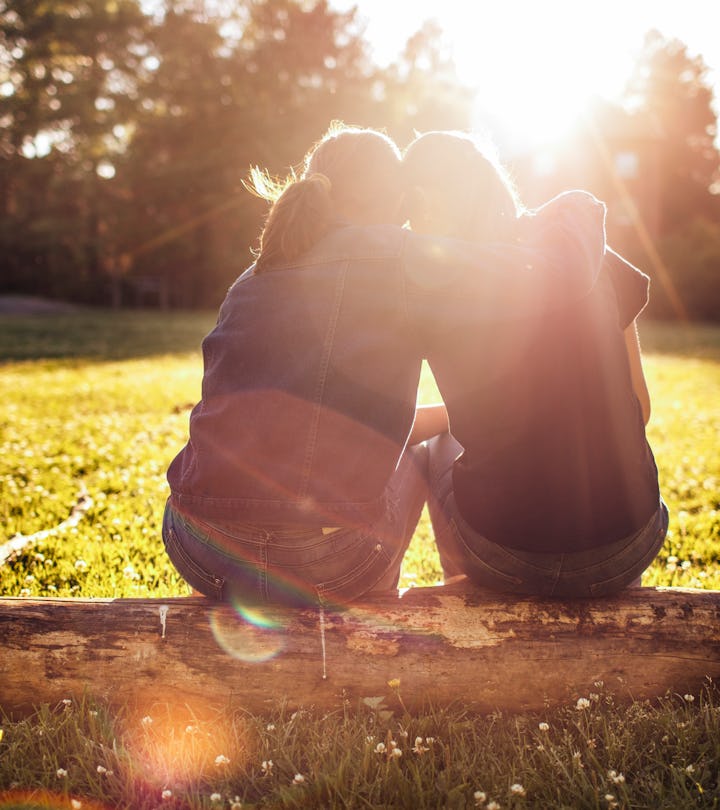 Maskot/Maskot/Getty Images
Quotes For National Sisters Day To Give You All The Feels
Because nobody loves you like your sister loves you.
Sisters are amazing. And I'm not just saying that because I am one. There's just something about the shared bond with a female sibling that can't quite be duplicated with any other relationship in life. With National Sisters Day coming up, now is the perfect time to post a great Sisters Day quote on your social media feed or share with your sis directly. She deserves some recognition for how much she means to you.
National Sisters Day falls on the first Sunday of August, and it's a great opportunity to celebrate those in your life who you consider to be sisters. A sister is someone who — whether related by blood or not — you really can't imagine what life would be like without her.
Even if you text your sister all of the time, talk every day, or even live together, it's still nice to give a public shout-out on social media in honor of the day. These Sisters Day quotes get the job done. They're also perfect to write a card if you want to go a more traditional route. These sweet statements about sisterhood that sum up the loving, sometimes contentious and frustrating, but always eternal bond between these special siblings.
A sister is a sister for life. Celebrate your bond with these Sisters Day quotes to help her have the best day.
This article was originally published on