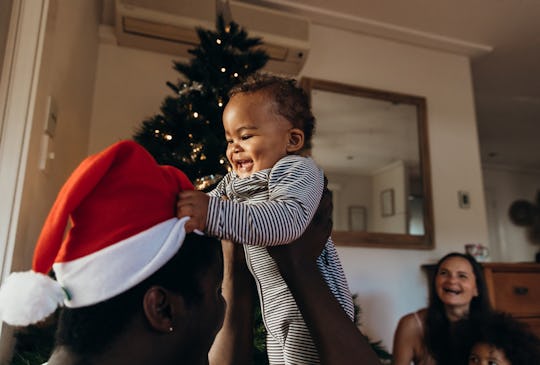 Beaumont, Getty Images
6 Bizarre Superstitions About Christmas Babies
You seriously can't make this stuff up.
As far as holiday birthdays go, Christmas has got to be the topper. Oh sure, Fourth of July babies get fireworks each trip around the sun. Halloween babies get an epic costume party, and Valentine's babies will surely never feel a lack of love when they blow out the candles. But Christmas is next level: double the gifts, double the fun. Sure, Christmas babes have to compete with the Prince of Peace, but what's that when you know you get to eat gingerbread and all the birthday cake you want every Dec. 25? Plus, old wives' tales say Christmas babies have special blessings.
That's right, superstitions suggest that Christmas birthdays come with some bonus powers. No, not like Xena Warrior Princess powers (they can't use telekinesis or outwit their opponents with magic). Instead, their special attributes have to do more with their birth being a good omen and a clue that their future is bright. One need only consider a few Christmas babies to see how this might be true. Think: Jimmy Buffet, Annie Lennox, and Isaac Newton. If their lives are any indication, claiming the 25th of December as your b-day isn't too bad at all. Then again, folklore is a fickle thing and bound to have contrarian opinions. What will you believe? Read these fascinating old wives' tales about Christmas Day babies and decide for yourself.
Whether or not you believe any of these old wives' tales, there's one undeniable fact: Having a healthy December 25 baby is always a happy gift. (But it can't hurt to keep the garlic handy, just in case.)
This article was originally published on