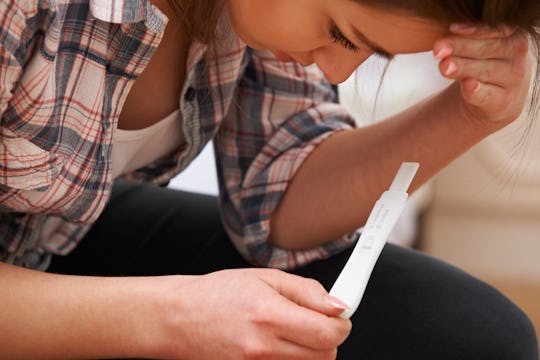 highwaystarz/Fotolia
7 Things I Wish I Knew About Secondary Infertility, Before I Experienced It
After I gave birth to one baby, I assumed it would be relatively "easy" to get pregnant and give birth to another. I became pregnant with my daughter so easily, after all, that I had no reason to think I would experience trouble carrying any other baby to term. But after more than five years of struggles, losses, and disappointments, it's safe to say that there are so many things I wish I knew about secondary infertility, before I experienced it. Perhaps if I had known then what I know now, I wouldn't have been so unkind to myself for so long.
According to the Mayo Clinic, secondary infertility is "the inability to become pregnant or to carry a baby to term after previously giving birth to a baby." My partner and I didn't "try" to get pregnant again until our daughter was 2. I didn't feel rushed or like I had to give my kid a sibling right away, and figured another pregnancy would simply happen when it happened. After months of trying I found out I was pregnant, but miscarried shortly after. And for months, I grieved.
It was another year before I found out I was pregnant for a third time, and for a second time I miscarried. That's when my doctor explained secondary infertility, and asked if I had already discussed the possibility of fertility treatments. I was hesitant to start that process, especially after hearing some stories from loved ones, so my partner and I ultimately decided to wait a little longer. Thankfully, that's when I found out I was pregnant with my son. So while I was able to get my happy ending — my rainbow baby — there are things I wish I'd known about this exhausting, overwhelming, heartbreaking process.