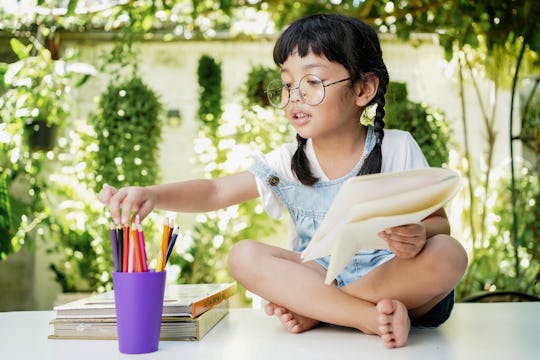 Narisara Nami/Moment/Getty Images
18 Awesome Children's Coloring Books
Coloring is such a foundational part of childhood. It helps kids work on their fine motor skills, introduces them to art, develops their concentration, and helps them work on coordination they'll need for writing. Simply giving them some clean paper and a pack of colors is enough to set them on the road to all kinds of creative discoveries. However, keeping a child's attention might require a bit more, say for instance, a great children's coloring book.
Children's coloring books offer kids a focus to their exploration of various hues, markers, crayons, pencils, or otherwise. But a toddler might not be ready for a detailed book of planetary illustrations. Nor would a Melissa & Doug coloring book likely keep the attention of a 10-year-old. Just as children's literature begins with board books and moves up to chapter books, coloring books are the same way. There are a variety to choose from be it pre-k, elementary, or beyond that you're after.
Plus, smart writers and illustrators are now using coloring books as more than a space to play with crayons. Many of these books are just as informative as they are beautifully illustrated with lessons on numbers, science, history, and even inclusivity. All the better for kids. They can get an education while they make art.
We only include products that have been independently selected by Romper's editorial team. However, we may receive a portion of sales if you purchase a product through a link in this article.
Get those colors ready. With this list of children's coloring books, your little artist will be occupied for hours.