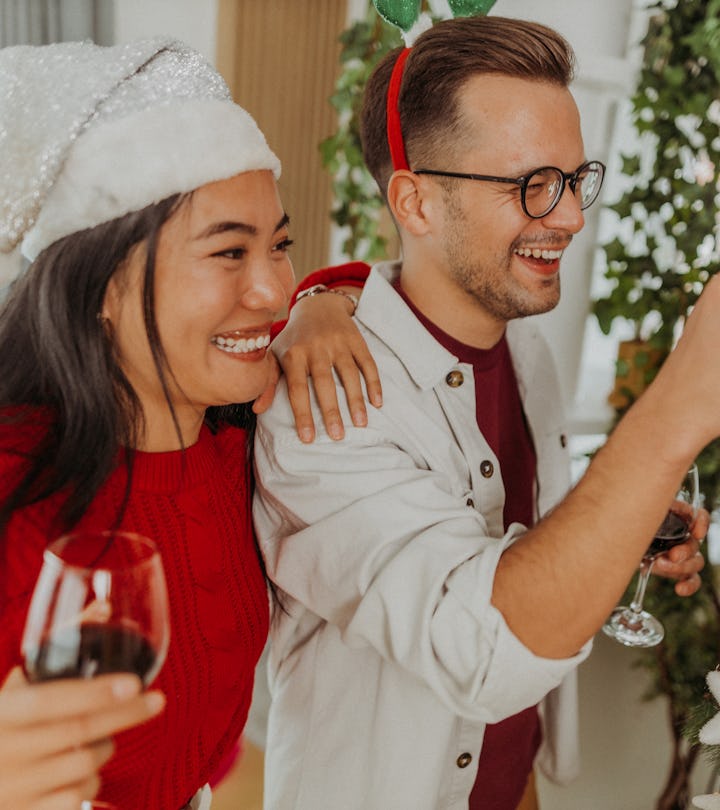 milan2099/E+/Getty Images
17 Christmas Quotes For All The Lovers Out There
Love actually is all around.
There's something about the Christmas season that gets people all up in their feels. Thoughts to turn to home as people make plans to travel to see family. Reflection of the years spent with a partner seem to take on new meaning as the twinkle lights get put up the cold winds begin to blow. You might find yourself getting all touchy feely. Looking for the right words to tell someone how you feel? Turn to these lovely Christmas love quotes. Whether it's a love for someone special or a more inclusive feeling of love for the world, there's a well worded phrase here to help.
Some of these quotes are from famous people, like Otis Redding and President Calvin Coolidge. But other names might not be so recognizable. And that's OK. Profound thoughts can come from anyone and they're still worth sharing with others. Especially as the holiday rush and all its stress begins to bear down. Perhaps you just want to jot one of these down and keep it on your desk or in your wallet as a reminder to take a breath and remember the reason for the season: love.
Or maybe you know someone who needs a little cheering up or a vote of confidence. You can do that too with these Christmas love quotes.
Let a little love in your heart this holiday season by embracing touching Christmas love quotes. Each is unique but shares a universal message. And isn't that what it's all about?