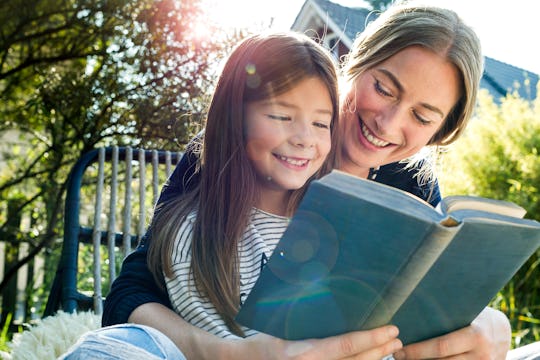 Emely/Getty images
13 Earth Day Poems That Will Inspire Your Kids To Love & Respect Nature
These sweet sonnets and haikus are the perfect odes to nature.
There are few things more inspiring than nature, and many artists focus their work on the beauty of the natural world. These Earth Day poems are perfect to get your kids thinking about the world around them and how they can protect it. The short haikus and longer sonnets elicit different emotions and images.
Poetry is sometimes confusing for kids, though. When reading poetry with your kids, there's some tips and tricks for helping them understand the poems. Ask your child to think about what images they see as they hear the poem. Focus on the sound and structure of the poem — the traits that make it different than prose. Does it rhyme? What images does a poem conjure up? What do you think inspired the poet to write it?
This collection of Earth Day poems for children and adults are great jumping off points for conversation about how amazing the earth is, what humans are doing to harm it, and what we can be doing to protect it. As part of your Earth Day celebrations, sit with your child and help them process the message the poet is trying to get across. Dissecting and discussing the symbolism wrapped within a poet's words is all part of the magical poetry-reading process, after all.
Whether your family is full of regular poetry readers or just beginning to explore the genre, these Earth Day poems highlight the beauty, drama and fragility of this planet. It's so important to impart to our kids the urgent need to protect the earth, and Earth Day is the perfect day to start.
This article was originally published on