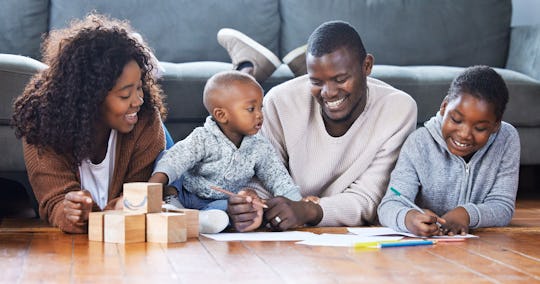 PeopleImages/E+/Getty Images
Here's What Your Father's Day Horoscope Has In Store This Year
The stars can give you a guide on how to celebrate dear old Dad.
It goes without saying that every day should be Father's Day (and Mother's Day). But on the third Sunday dutifully declared Father's Day, dads everywhere should feel extra special for all that they've done. And whether you're a new dad, a grandpa with a gaggle of grandkids, or even a single mom fulfilling the role of both Mom and Dad, it's good to know what you expect based on your astrological sign. So if you're looking for some out-of-this-world advice, your Father's Day horoscope can give you a glimpse of how you can spend the day to maximize the moments that really matter.
Father's Day will be different depending on what astrological sign you are. By knowing the strengths of your sign, though, you can make the most of your day and spend it exactly the way you want, which could be curled up on the couch or exploring on a new adventure. The most important thing, though, is to lap up all that love and spend it with the ones who mean the most to you.