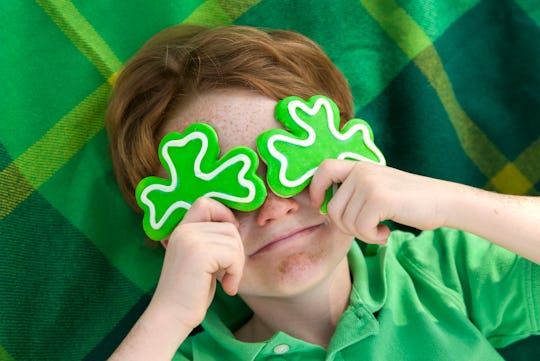 Funwithfood/E+/Getty Images
These 13 Funny St. Patrick's Day GIFs Are All Too Relatable
When Irish eyes are smiling, they're looking at these GIFs.
March may not be known for its holidays, but if you really stop to think about it, there are some great official and unofficial things to celebrate. It's the start of spring, there's Pi Day (any excuse to eat pie is good with me), and there's St. Patrick's Day. If you're not sure how to celebrate the Irish holiday (which falls on March 17 every year), checking out these funny St. Patrick's Day GIFs is a good place to start.
Whether you'll be celebrating with green beer, corn beef and cabbage, or simply by hiding out and reading these funny St. Patrick's GIFs, there's no wrong way to spend the day (actually green beer is wrong in my book). And it doesn't matter if you're Irish, everyone everywhere can celebrate the patron saint of the Emerald Isle (and who doesn't love bagpipes?)
Unlike other holidays, the stakes are pretty low on St. Paddy's Day. The kids are in school, there are no presents to be exchanged; at most it's an excuse to have a Guinness and go for a long walk looking for four-leaf clovers. But you won't need the luck of the Irish when you have these funny St. Patrick's Day GIFs, so read on for some laughs.
These festive GIFs are a great way to kick off a day that's basically a non-stop party. Just remember, there's no shame in watching the parade on TV from your nice comfy couch.