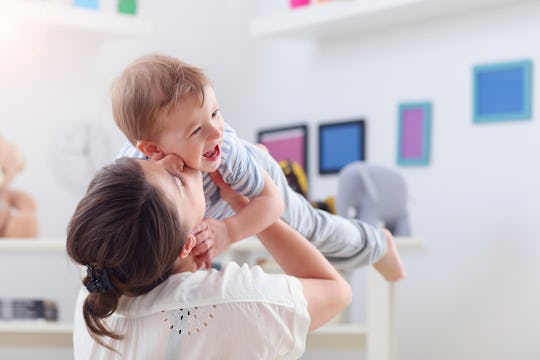 Kalim/Fotolia
7 Ways You Can Turn Mom Shaming Into A Positive, According To Experts
Mom shaming. Whether it's the number of kids you do or don't have ('"Only one, huh?"), side-eye about how you handle public meltdowns, the good ol' breastfeeding versus bottle feeding convo, the method in which you gave birth, or commentary on your choice to be a stay-at-home mom (or not), the mom-shame-game is strong. It's hard not to be irked by it, but what if you could discover how to deal with mom shaming and make it positive? I mean, it sounds like a good deal to me.
So, I chatted with a few experts about how we can take the crappy, negative comments and turn them into something that suits us (because they certainly don't sound like they will upon delivery). Because, Lord, if you ever had the urge for a smack down it's in the middle of Target when a woman taps you on the shoulder to tell you how to better mother your child who may or may not be having a meltdown in aisle 14.
But deep breaths, mom. I've got you covered with some pros who are going to help you take that mama bear rage and turn it into a bit of Zen. Because, really, why would you even waste your time with any other emotion?