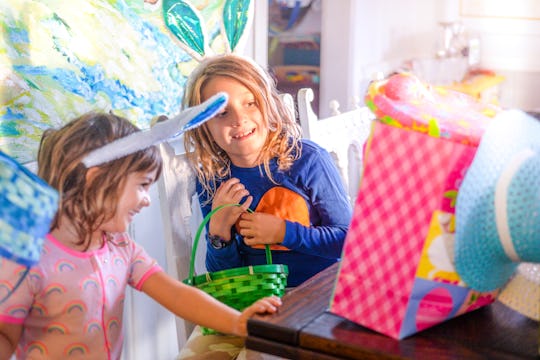 Lisa5201/E+/Getty Images
Try These 10 Indoor Easter Egg Hunt Ideas If You Can't Go Outside
You don't need a perfect sunny day to have a happy Easter.
It's nearly egg hunt season! Time to break out the plastic pastel eggs, grab some jelly beans, and do some hiding. While most Easter egg hunts follow the standard hide and seek concept, the weather in early April could be frigid (or you might just want to keep the party small with your pandemic bubblemates). In those cases, you might opt for an inside hunt. Fortunately, these 10 creative indoor Easter Egg hunt ideas can happen in any location.
Why mess with a classic format? Better question: Why not? Just because the age-old Easter tradition calls for a by-the-book egg hunt doesn't mean you can't play with the idea. You might be surprised how excited your kids are to try something new. Beside, if your egg hunt includes multiple ages and some of the younger tots typically lose out in the foot race to find the most eggs, a twist on the hunt could actually make the annual event a bit more fair for your participants. Psst: This means less chance of a meltdown or tantrum.
The best tip of all: Whatever you do, make it fun, be enthusiastic and your little ones will love every minute of the adventure.