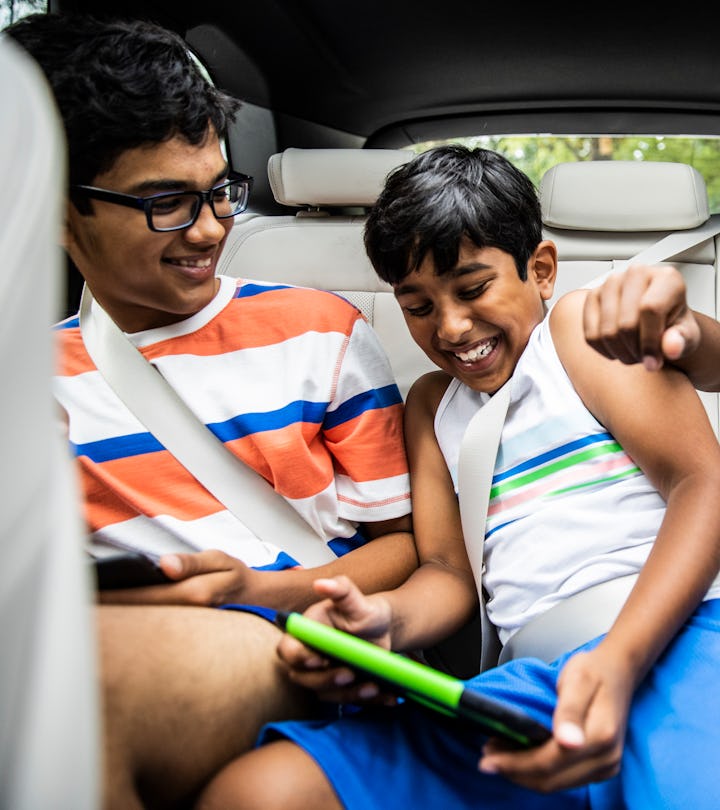 MoMo Productions/DigitalVision/Getty Images
15 Middle Child Memes For National Middle Child Day
At last, the middle kids get their due.
Whether one-on-one or as a sibling group, there's no denying that siblings share a special bond that deserves to be celebrated. Yes, even those pesky middle siblings. In honor of National Middle Child Day on August 12, you and the fam can share these hilarious middle child memes to shower your family's middle child (or middle children, if there are more than three of you) with some well-deserved attention.
As any fan of family television comedies can tell you, the middle child is usually framed as a bit of an outlier in their sibling group. Just think of characters like Stephanie Tanner, Carlton Banks, and Lisa Simpson — each breaks out of their family mold in their own, unique way, but also struggles when the spotlight shines brightly on either their younger or older siblings. Like Jan from The Brady Bunch so astutely taught an entire generation, the middle child most-often gets overshadowed by their other siblings. (Can I get a "Marcia, Marcia, Marcia" anyone?)
While the middle child tropes on TV might hit a bit close-to-home, most older and younger siblings will heartily agree that life absolutely wouldn't be the same without their middle sibs. As much as families love to poke fun at the middles, though, having a few funny memes to share in honor of National Middle Child Day is the perfect way to celebrate the special sibling that you absolutely can't live without.
Whether you felt left out growing up and want to call out your beloved siblings for their transgressions, or you're a parent who wants to celebrate your usually-forgotten-about middle kid, these middle child memes for National Middle Child Day will give everyone a good laugh.
This article was originally published on