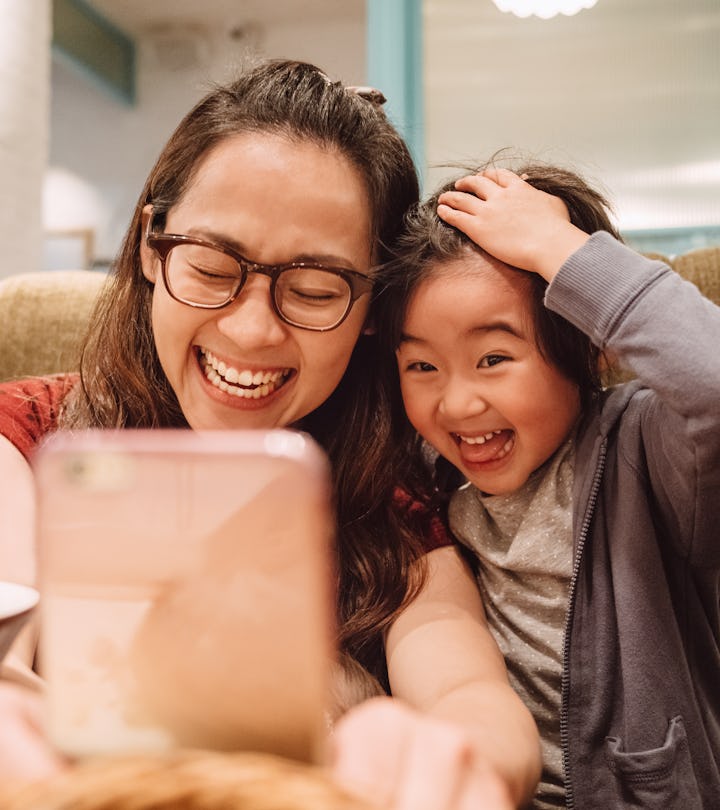 Images By Tang Ming Tung/Stone/Getty Images
15 Adorable Mother's Day E-Cards To Send To The Best Moms You Know
From funny to sweet, these digital cards are perfect for moms.
An e-card is the perfect choice for anyone who waits until the last minute to find a Mother's Day card. Whether you're a busy mom yourself and haven't been able to make it to the store or you're sending a card to your mom who lives far away and didn't get one in the mail in enough time, a digital card can be an absolute life saver. There are so many Mother's Day e-cards out there to choose from. From sweet and sentimental to silly and fun, this list is filled with the best of the best e-cards to send from miles away.
I go all-in on Mother's Day — and I don't just mean for my mom. Of course, I love to shower the woman who raised me with so much love and adoration on Mother's Day, but I also love to celebrate all of the wonderful women in my life who fill a mom role. From my mother-in-law to my aunt, and even my sister and best friends, they all get at least a card from me. E-cards are a really easy way to make sure everyone I care about gets a little something special in their inbox on Mother's Day.
We only include products that have been independently selected by Romper's editorial team. However, we may receive a portion of sales if you purchase a product through a link in this article.
Just because you waited until the last minute doesn't mean you're short on choices when it comes to Mother's Day e-cards. No matter what kind of message you're trying to send, there's a card out there that sums it up perfectly.