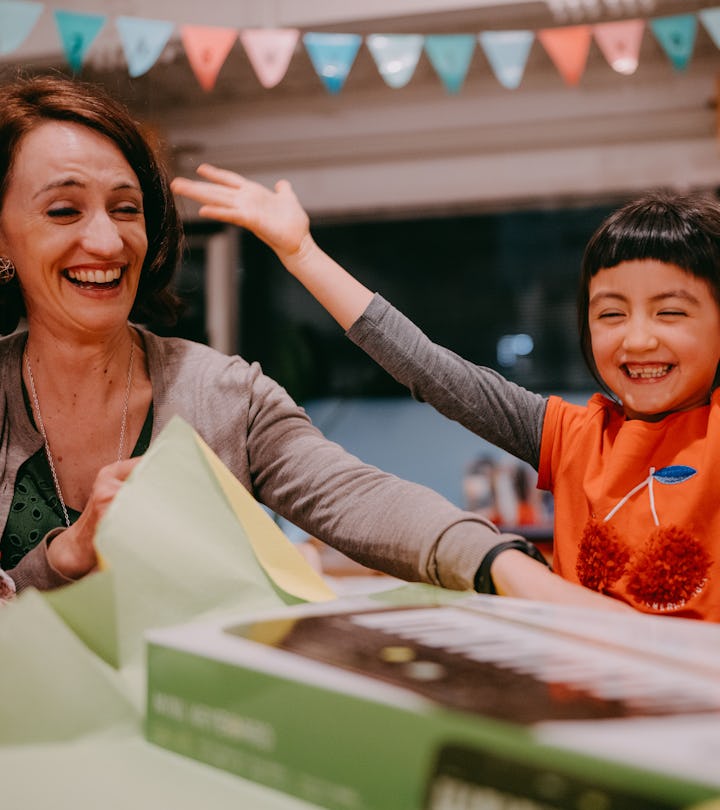 Ippei Naoi/Moment/Getty Images
30 Great Non-Toy Gift Ideas For Kids
Guess what? No assembly required.
We may receive a portion of sales if you purchase a product through a link in this article.
Choosing the perfect gift for your child, or a kid you love, can be a challenge — not only are there infinite toy options out there, but you may not know what a family already owns, or if what you pick will ever make it out of the bottom of the toy box. That's where non-toy gift ideas for kids come in: opting to give an experience, activity, or useful item ensures your present makes an impact.
Non-toy gift ideas for kids
Toys are sort of the default present idea for kids, so if you're wondering where to start with shopping for non-toy gifts, consider purchasing:
Tickets to the zoo, aquarium, a movie, or a museum
Art supplies like washable paints, outdoor chalk, markers, pipe cleaners, and more
A subscription box focused on a hobby or theme they enjoy
Clothes or shoes
Access to a streaming service for the movies and shows they like
Decorative items they would love to display in their room
Personalized pieces, from jewelry to blankets
Parents will also appreciate that non-toy gifts mean less clutter around the house or storage solutions they have to dream up. And the quality time spent with children crafting or exploring somewhere new can mean so much more than another ball, truck, or stuffed animal ever could.
What are you planning to give the kids you love? Just like adults, some kids will appreciate the gift of experiences or useful items more than another toy.