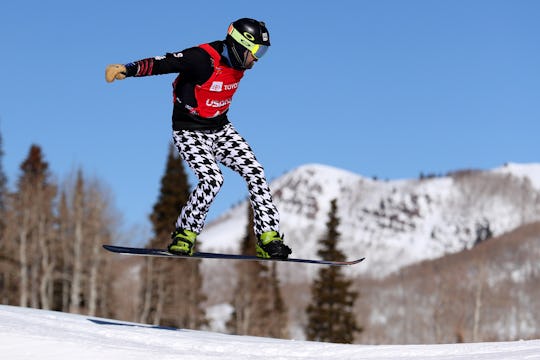 Tom Pennington/Getty Images Sport/Getty Images
The Oldest Athletes In The 2022 Olympics Are Proof That Age Is Just A Number
Keep these Olympians on your radar!
The world of competitive sports tends to put a lot of emphasis on youth. Younger athletes are faster, stronger, more energetic, and just better, right? Not as far as the oldest Olympians competing at the 2022 Winter Olympics in Beijing are concerned. These Olympic athletes bring something else to the table: Experience, confidence, maturity, and hope for anyone who has ever felt like they are "too old" by the time they hit 40. Although be warned, the "oldest" athletes at this year's Winter Olympics are not exactly senior citizens.
It's important to note that there is not actually a specific age limit to compete in the Olympics, which means athletes competing against each other in any given sport can be decades apart in age, as they will be this year when the Olympic Games kicked off on February 4. Many of the youngest athletes at the 2022 Winter Olympics are in their teens. Some are high school kids traveling to Beijing with their teammates to compete on the world stage, while some of those teammates are old enough to be their parents.
This article was originally published on