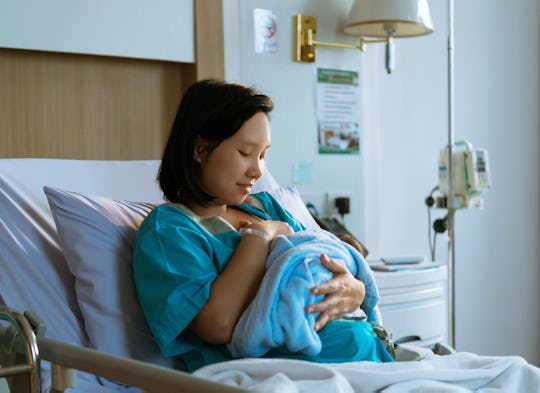 Fotolia
10 Breastfeeding Suggestions That Make Moms Want To Shoot Their Milk In Someone's Eye
Being a mom is tough work, and none of us manage it successfully unless we have some help. Unfortunately, some people think "helping" moms means "giving moms annoying unsolicited advice with absolutely no regard for whether it makes even the slightest bit of sense." Never is this more true than when it comes to breastfeeding, which is not only wildly misunderstood but usually stigmatized. Some friends, family, and even strangers offer the kind of misguided and unhelpful breastfeeding advice that can make even the calmest moms want to scream (or worse).
To all the expecting and new moms out there who are planning to nurse (or are already nursing) their babies; arm yourselves with knowledge, some mantras for breastfeeding moms, your best eye roll, and be ready to ignore pretty much everyone who comes up to you with unsolicited breastfeeding advice. If you're not in pain and your baby is wetting enough diapers, gaining enough weight, and meeting their milestones, you're doing well and you don't need to change what's clearly working for you. If it ain't broke, don't fix it, especially since as a new mom, a whole lot of other stuff in your life might feel broken.
Also, lactation consultants and other actual breastfeeding experts don't typically go around giving drive-by expert breastfeeding advice so, chances are, if someone is randomly trying to tell you your business while you're trying to breastfeed your baby, they probably don't have a clue what they're talking about.