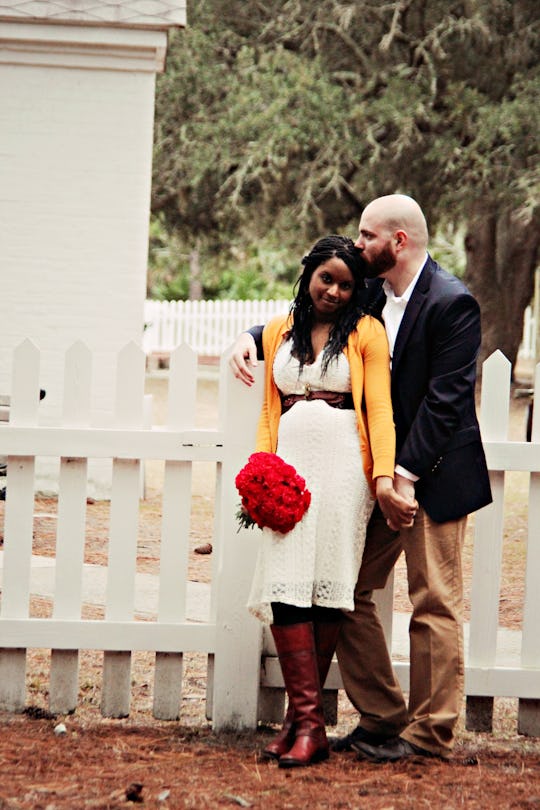 Courtesy of Sabrina Joy Stevens
Things My Partner Did That Proved Our Relationship Would Make It
After being friends with my now-husband for a couple of years, I wasn't quite sure where our relationship were going until, a week or two after we started dating, a large-ish package arrived on his doorstep. "Open it," he said. It turned out to be a juicer — the same model I had bought myself a year earlier. He knew I liked to juice every morning, so he thought I'd like to juice when I was at his place, too. It was among the first of many little things my partner did that strengthened our relationship, and let me know that being with him would be a good choice.
I was amazed that he'd even noticed I had a juicer in my kitchen, let alone what make and model it was. There are tons of different ones on the market, and it wasn't like he'd spent so much time there (my apartment was way less conveniently located to where we worked and hung out than his was, at the time) that he'd had any reason to notice. The fact that he did, and realized how important that little morning ritual was to me, showed me that he cared enough to pay attention to even small things that mattered to me. Essentially, he let me know that he was serious about making room for me in his life, beyond just hanging out and having fun together.
While we eventually started doing big things together, like make people, get married, and buy a house, it was — and still is — all the little things my husband does that let me know I made the right choice in deciding to create a family with him. Little things like the following help make our life together work, and make the toughest parts of being a new mom and stepmom feel way more manageable, not to mention fun.