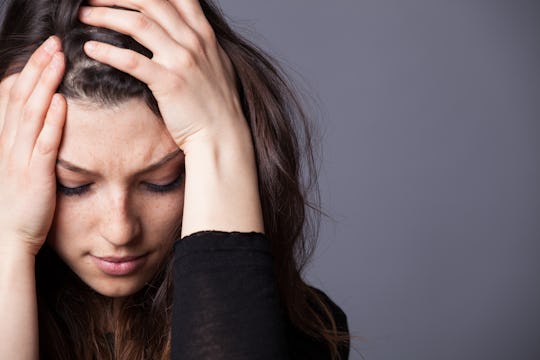 Fotolia
10 Reasons Suffering From Seasonal Affective Disorder Actually Prepares You For Parenthood
It's that time of year again. I am not talking about the holiday season, I'm talking about my nemesis — Seasonal Affective Disorder (SAD) — a type of seasonal depression that typically occurs this time of year. Since as far back as I can remember, I started getting really bummed out during the winter months. Later, I learned that I suffered from SAD, and there were several ways to treat my depression and make life a little bit more bearable. I've also come to understand that suffering from Seasonal Affective Disorder actually prepares you for parenthood in the most surprising ways.
When you have SAD you have to learn some mad coping skills that assist you in overcoming some significant hurdles in order to get through the dark days and nights. I've learned that having these experiences has made me a stronger person and a more badass and flexible mom.
So, what doesn't kill us really does make us stronger? Well, no. However, having Seasonal Affective Disorder has certainly taught me a thing or two about exhaustion, coping with depression and stress, and accepting when things don't go according to "plan." In my opinion, those are important parenting skills. I wouldn't wish SAD on anyone, but for those of us who suffer from the winter blues, it's nice to think there might actually be some perks.