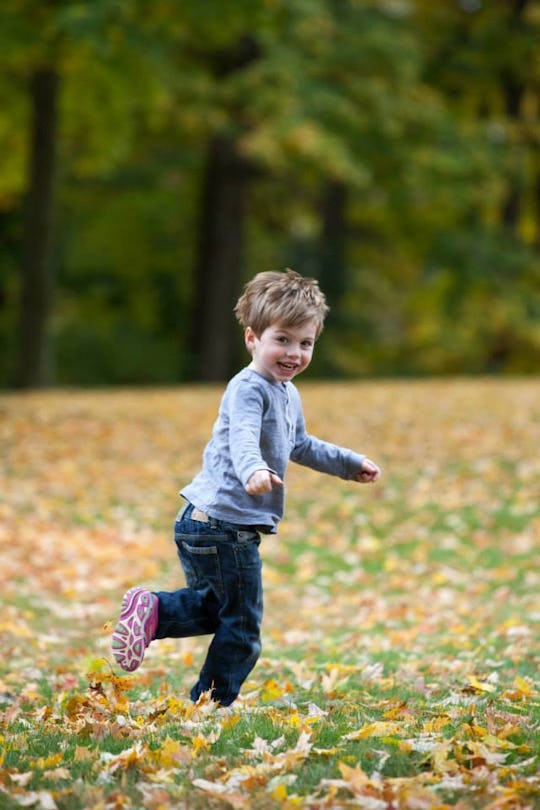 Photo courtesy of Jamie Kenney
These 10 Reasons Are Why 4 Years Old Is *The* Best Age Ever
In a few months, my youngest (and last) child will turn 5, which I feel is a big deal year. It's inspired me to look back on the last year and years of her life, and also to think about when my oldest (now 7) was 4 as well. And in that reflection, I've come to the conclusion that age 4 is the best. Or at least there are a lot of reasons why it's a contender for the best age.
Look, I'm a natural optimist, so I think there's something to recommend every age (even 15 months, or "The Devil's Age" as I called it). But there's something really special about 4 because it's so on the cusp of babyhood and "kidhood" and that mix of being little/big mix is (pardon me if I sound corny) really magical and fun. I feel like it's sort of epitomized in the fact our Amazon Echo can understand my 4 year old half the time with no problem... the other half of the time my frustrated not-quite-toddler anymore will shout the same command over and over again that is continually (and hilariously) misunderstood. She can understand the grown-up world, but she can't fully participate in it quite yet.
Here are some of the best things that come along with being 4.