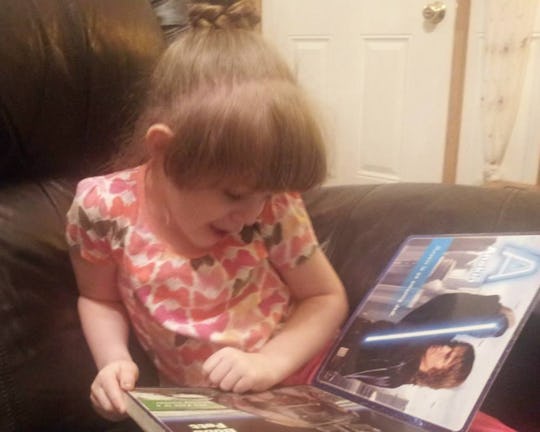 Courtesy of Steph Montgomery
10 Reasons Geek Moms Are The Best Moms, Hands Down
My mom told me that this day would come. I was about 10 years old when a boy teased me at school for being on the Academic Bowl team. She told me that, one day, people would think it was cool for me to be a geeky, smart person. Now that I have become a mother, I have had to have the same conversations with my kids. It's one of the reasons why geek moms are the best moms, because we totally get it.
Sure, it took 30 years, but it's amazing (to me) that I no longer get the side eye for admitting that I like Star Wars or science or for spouting the results of the latest research study. I am a total geek. While I've never been ashamed to be myself, it's awesome to finally live in a time when being a geek is "cool."
From TV shows, films and novels about space, Dystopian futures (that actually don't seem so far from reality in 2016, unfortunately), time travel, comic book characters, fantasy worlds, and Pokémon Go becoming everyone's favorite pass time, it seems like being a geek is actually trendy. One one hand, it's nice to get some street credit, but on the other, it's a shame that society is now just catching up to what I've known all along. Being a geek is awesome, and geek moms are the best moms, hands down.
Don't believe me? I find your lack of faith disturbing. (That's a Star War's quote for the uninitiated. Don't worry, you'll get it. Patience you must have, my young padawan.)