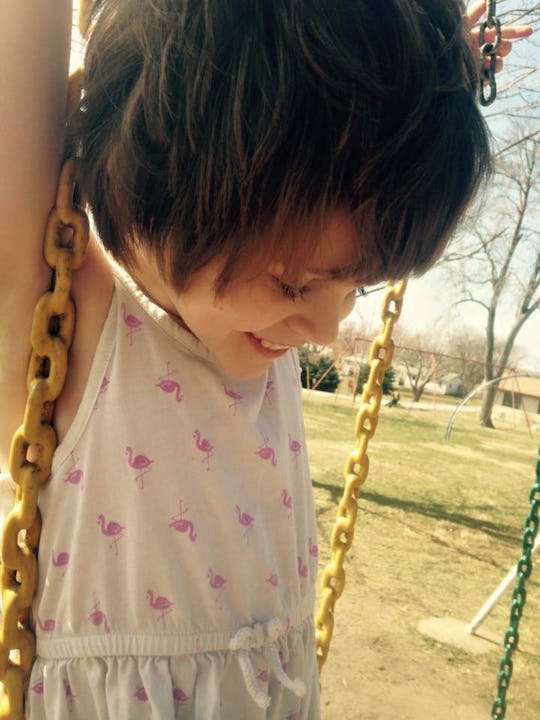 Courtesy of Steph Montgomery
10 Reasons Why I Refuse To Pierce My Daughter's Ears
I was 14 years old when I got my ears pierced the first time. My sister and I had begged my mom for years to let us get it done. I was so excited, mostly because it felt like a rite of passage into young adulthood, and party because I thought I would look so grown up. It turns out, getting my ears pierced was definitely one of those things that was better in theory, and there are a few reasons why I refuse to pierce my daughter's ears, at least not until she's older.
Don't get me wrong, I love piercings and have a ton of piercings and tattoos. I think body modification is beautiful and allows me to share parts of myself with the world, while simultaneously representing my inner self on the outside. My daughter, however, is not really old enough to know if she wants something permanent and painful done to her body, and right now she's not really responsible enough to effectively take care of pierced ears. Also, since we waited until our stepdaughter's 10th birthday to let her pierce her ears, we should probably wait and see if our younger daughter is ready when she turns 10 years old, too. You know, just to be fair.
Ultimately, it's her body and she gets to decide if she wants to make changes to it, but only when she's old enough to choose.