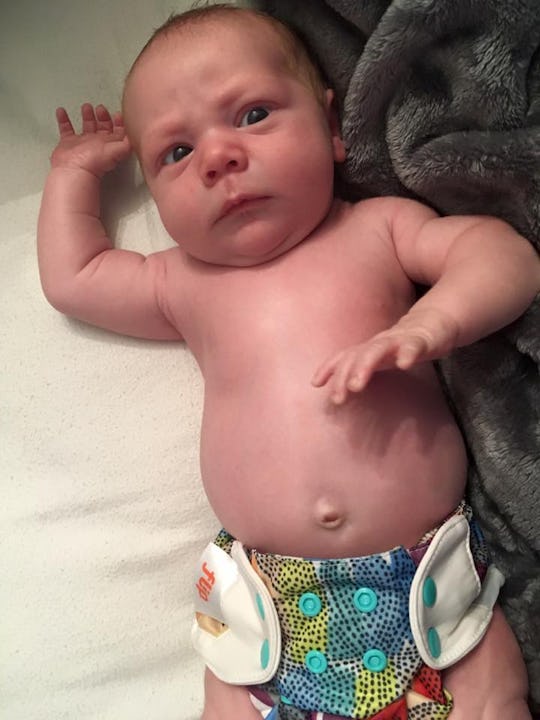 Courtesy of Steph Montgomery
9 Things I Won't Do To My Son's Body Without His Permission 
While I love my children immensely and fiercely, I wholeheartedly believe my children are not my possessions and their bodies belong to them, not me. As a result of that steadfast belief, there are more than a few things I won't do to my son's body without his permission. I believe his right to bodily autonomy trumps my wants or desires (or anyone else's) in almost all situations. That means I don't make him give his grandma a kiss, get his hair cut, or even eat a food he hates, no matter how much I want him to give it a try.
You see, I want my sons to know that they control of what happens to their bodies and to understand concepts like consent and personal boundaries. That means that in our house we show physical affection only when the other party consents. I won't make my son give his grandma a kiss, but I also expect that my son won't hug her without first getting her permission.
And, for us, no means no, even for small things. I don't ask my children to do things "for mommy." It may sound weird, but when we force, convince, or coerce children to do things with their bodies that they don't want to, only because we want them to, we teach them that they should deny their feelings to please others. It might not seem so horrible when it comes to trying the soup I spent the day making, or smiling for the camera, but it also might teach them that they should submit to unwanted affection or sexual contact because they don't want to hurt someone's feelings. Yeah, that's not OK.
We all want our kids to safely grow into confident adults, and teaching them about bodily autonomy is a great place to start. Of course, there are a couple of exceptions, mainly for health, safety, and hygiene reasons. While I can't always say OK when they don't want a flu shot or to let me brush their teeth, I can give them plenty of choices about toothpaste, hair styles, clothes, and whether or not they want hugs and kisses.
So, with that in mind, here are a few examples of things I won't do without my son's permission: