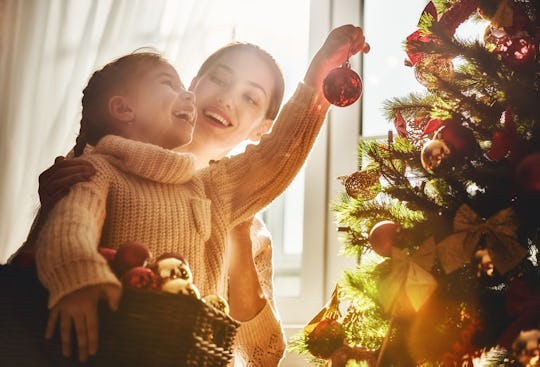 Fotolia
11 Ways You Can Teach Your Kids About Bodily Autonomy During The Holidays
Despite our best intentions, the holiday season can be stressful and, for our kids, it might seem completely impossible to navigate. Not only is it supposed to be fun, but as parents we send our kids mixed messages.
"You have a right to your own body, but grandpa wants a kiss."
"You don't have to try that food, but grandma made it and feels sad."
"Go sit on Santa's lap and smile for a picture."
However, if you view these as teachable moments, the holiday season can be a perfect time to teach your kids about bodily autonomy.
Bodily autonomy is the concept that your body belongs to you and no one else. Research shows that teaching your kids about bodily autonomy can demonstrate the importance of consent, can help build trust with your child, and can even help protect them from sexual violence. We all want our kids to safely grow into confident adults and teaching them about bodily autonomy is a great place to start.
As a parent, there will inevitably be times when you have to make exceptions for health, safety, and hygiene reasons. I start teaching my kids about their bodies when they are babies, and I respect and validate their feelings. While I can't always say OK when they don't want a flu shot or to let me brush their teeth, I can give them plenty of choices about toothpaste, hair styles, clothes, and whether or not they want hugs.
In my experience, the first step in teaching our kids about bodily autonomy is teaching them about consent and boundaries, and practicing what you preach; both by delivering against promises and modeling these things yourself. The holidays give us plenty of opportunities to do the aforementioned, despite Santa pictures and eager relatives. Here are a few examples: