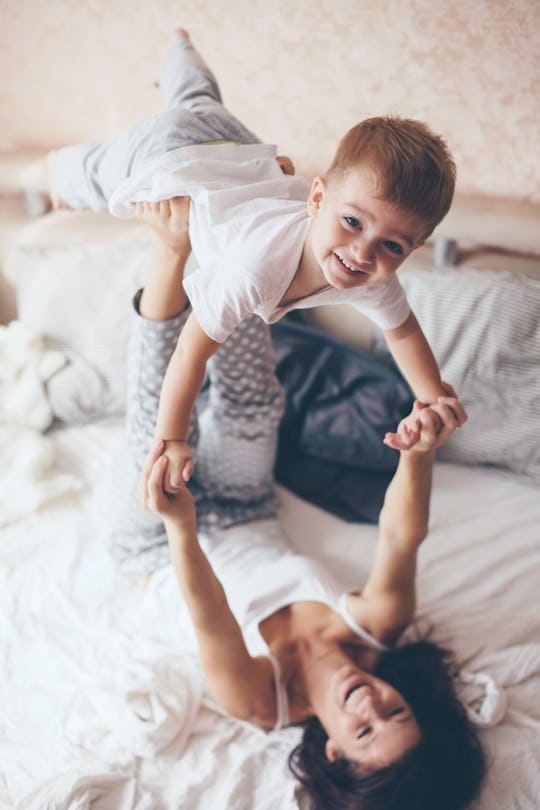 Fotolia
11 Times You Don't Realize You're Shaming Your Son
Parenting is not easy, and even the best parents can get it wrong, especially when they're trying to help their kids navigate a world full of bullsh*t gender roles. I consciously work to raise my girls to be strong, confident and independent. However, sometimes I forget about how our culture hurts boys, and how there are times when you don't realize you're shaming your son.
In our culture, boys and men are expected and conditioned to be masculine – strong, aggressive, ruthless, rational, emotionally inexpressive, destructive, even sexually promiscuous, and especially violent. Arguably even worse, boys and men are often given a pass for harmful behaviors, because that's all our society expects of them. "Boys will be boys," and all men engage in "locker room talk," and we shouldn't ruin this poor young man's future because of a "youthful discretion," (another name for rape and sexual assault and domestic violence, apparently).
Men and boys find themselves in a reality where not being masculine enough or not conforming to social norms around "what it means to be male," results in shame and even physical harm. However, the alternative is being a bully, or engaging in harmful behavior. This puts our sons at risk because, well, they're essentially damned if they do and damned if they don't. If our sons are openly gay or unapologetically feminine or gender nonconforming? Well, they can feel a seemingly endless amount of shame for simply choosing to be themselves, which is nothing if not toxic.
So, just like I'm focused on raising strong, confident and independent girls, I'm focused on avoiding the following so I can raise empathetic, confident, and independent sons, too.