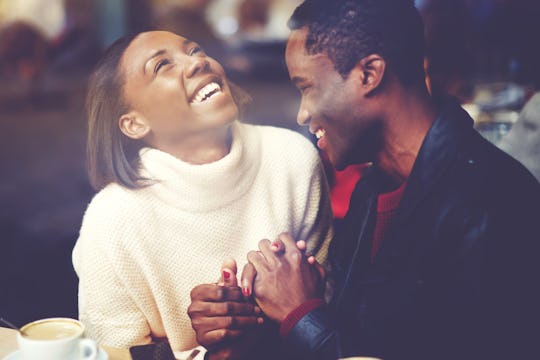 GaudiLab/Fotolia
10 Reasons Why Valentine's Day Is Bullsh*t Once You're Parents
In my experience, the majority of parenting occurs in the gap between expectation and reality. Nothing ever goes as planned, someone will be disappointed, and this is arguably the most true on Valentine's Day. For example, expectation: you actually remember V-Day. Reality? It's 10:00 pm on Feb. 13 and you're desperately searching for an open store. Expectation: sex. Reality? You're too damn tired for sex. So sorry, but Valentine's Day is bullsh*t once you're a parent.
For one, it's pretty impossible to meet your kids' expectations regarding Cupid's Special Day. Even if you do manage to remember to buy Valentines, you'll probably purchase the "wrong" ones or fail to buy enough for every kid in their class. Or one of your kids will decide they want to make cards, while the other wants a very specific card that happens to be sold out. Mommy brain is a real thing, too, so you're bound to forget about your kids' Valentine's Day obligations until the last minute, or remember the night before that you signed up to send treats for their Valentine's Day party.
In my experience, few people appreciate the efforts parents must make to get their kids up and out the door each morning, and no one seems to recognize that Valentine's Day makes that goal harder to reach. Instead, someone will probably judge your kid's Valentines, and you by extension. The kids only care about the candy anyway, which makes me wonder why we don't just wait until the day after Valentine's Day and buy them a bag of their favorite candy at 50 percent off, instead of going through all of this needless trouble.
I thought Valentine's Day was a bullsh*t, made up holiday before, and now that my kids have bought into it I hate it even more. Sorry I'm not sorry, and here are just a few reasons why: