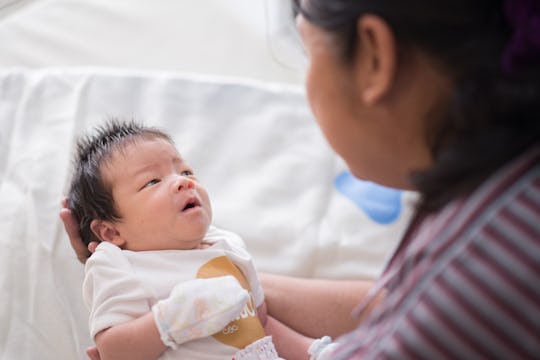 Fotolia
10 Sacrifices I Thought I Had To Make My First Year As A Mom, But Didn't
Sadly, the words "motherhood" and "sacrifice" seem to be somewhat synonymous. The moment I told friends, family members and acquaintances that I was pregnant and planning on becoming someone's mom, I heard about all the sacrifices I would inevitably be making. It didn't take long for me to buy into the idea that I was going to be giving up a lot (of myself, my future, my needs and my wants) in the name of parenthood. Thankfully, the sacrifices I thought I had to make my first year as a mom were unnecessary, unwarranted and completely uncalled for.
While it's somewhat of a romantic notion to talk about all that a mother sacrifices for her child, it's just another unrealistic standard placed on women who makes the life choice to procreate. You cannot, mentally or physically, give everything of yourself to another human being. You just, you know, can't. It took me about two weeks of zero sleep, constant crying, unreasonable arguments and a few too many mental breakdowns to realize that in order to take care of my son, I had to take care of myself first. I couldn't sacrifice "everything," because then I would have nothing left to give.
So while it's honorable to say and even more honorable to try, I implore every mother to ditch the notion that a "good mom" should be a martyr and, instead, take care of herself. So, with that in mind, here are just a few things you don't have to sacrifice during your first year of motherhood (or, you know, ever).