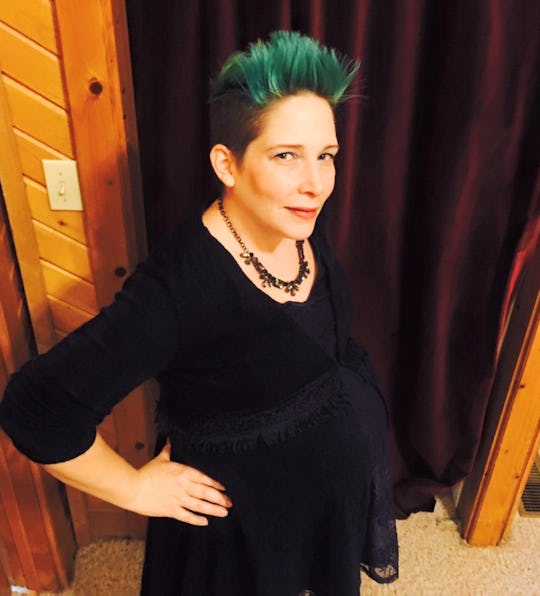 Courtesy of Steph Montgomery
10 Things About Pregnancy I Wish I Could Tell My TTC Self
I thought I knew everything about pregnancy when I started trying to conceive. I was wrong. Turns out, no book can tell you what pregnancy will be like for you. Every pregnancy is different, so even if you've done it before, you might be in for some surprises. Honestly, now that I've been pregnant three times, with vastly different experiences, there are so many things about pregnancy I wish I could go back and tell myself before I started trying to conceive (TTC).
Pregnancy was full of surprises from the start, and I mean the start literally. While I was definitely TTC, I discovered the hard reality that there's really no ideal time to get pregnant. The first time I was having serious marital problems, which a pregnancy and a new baby totally didn't fix. The second time I had just accepted a promotion and, had to tell my new boss I was pregnant and was going to go on leave in a few months. He was not happy, to say the least.
Then there's the fact that pregnancy can really suck. During my last two pregnancies, I had complications that seriously impacted my health, ability to function as a mom, and even my career. Last time I got pregnant, I had just started a new job as a fitness professional. I ended up having to take an unpaid leave of absence, and ultimately had to quit a job I loved when my health declined and I was put on bed rest. Pregnancy was a never-ending roller-coaster ride of vomiting, pain, and bed rest that I never want to do again. Seriously. If only I would have known.