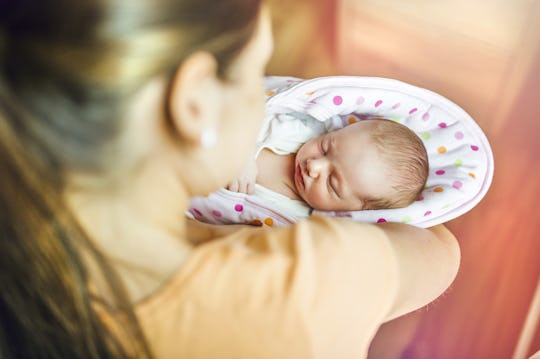 Fotolia
10 Things All New Moms In Their 30s Are So Tired Of Hearing
I waited until I was 30 to start having kids, which is something that definitely seems to confuse (and even upset) some people. You would not believe the comments people have made about my age, my health, and my biological clock. Ugh. There are so many things new moms in their 30s are tired of hearing and, well, I have sadly heard them all.
While I (and no one, really) should have to explain their family planning strategies or timeline because it's no none else's damn business, I want to set the record straight. Not just for me, but for the other 30-something women who shouldn't be harassed for waiting to decide to start their respective families, or who are constantly asked rude questions about when or whether they are going to even have babies.
To be honest, I always planned on waiting to have kids. I wanted to get a good start on my career first and to find some financial stability. In the meantime, while it seemed like all of my high school and college friends were having babies, I got a Master's degree, a house, a job with great health insurance, and a savings account. I also traveled, lived overseas, and had some great times as a single woman in my twenties. This is not to say I am smarter than they are. I just made different choices than they did.
The bottom line? There's really nothing more personal than someone's choice about whether or when to start a family. It's time for other people to shut up about it. You do you and let me and other moms in their thirties do us. It's not about you.