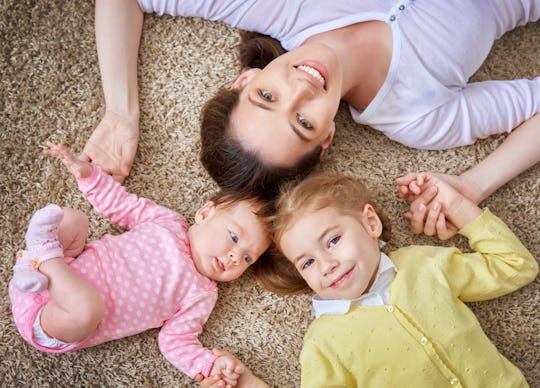 Fotolia
10 Postpartum Things I Did With My Second Baby I Wish I Did With My First
I have a few regrets in life. Yes, some days I wish I took a different path in college, and other days I wish I took advantage of available career opportunities. I wish I would have spent less on my wedding and invested in a house instead. Still, none of these regrets weigh on me like the ones that involve my kids. There are so many things I did with my second baby I wish I did with my first. The realization, and the regret, of how differently I handled both newborns actually physically hurts.
After the 10 longest months of my life, I birthed an immaculate little baby girl. She was everything I never even imagined she would be. The moment she was placed into my sweaty, shaking arms was the moment I realized I was petrified. "Wait," I thought. "She's mine? How do I do this?" Anxiously, I peered around the room, "Help! I don't know how to do this," I silently screamed.
I wish I had more patience, more compassion, and more strength back then. I wish I had less anxiety, less apprehensiveness, and less insecurity. I wish I had more confidence, more knowledge, and more maturity. I wish I listened less to other people and more to my own instincts. I wish my first baby wasn't such an experiment, an ignorant attempt at parenting, and a foolish endeavor into motherhood. I wish I did many things differently, but I have lived and I learned and have only become a better mother in the process.