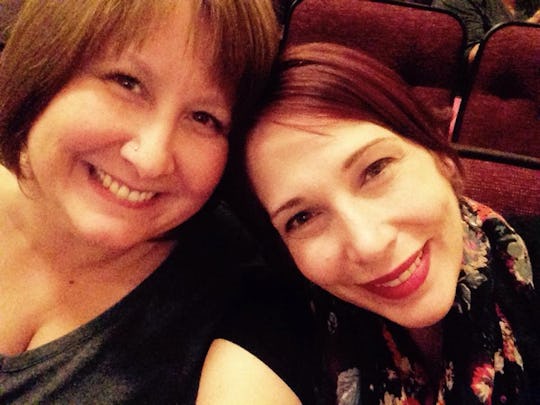 Courtesy of Steph Montgomery
10 Things I Tell My Mom Friends That I Can't Tell My Hubby
I can honestly say that my husband is my best friend. I feel lucky to have found someone to share my life with who actually gets me. We share almost everything, from a love of Thai food to our dream for the best possible future for our family (it currently involves a beach and early retirement). We've supported each other through career changes and diaper changes, and we know each other better than anyone. All of that said, there are definitely things I tell my mom friends that I would never tell my husband.
I think it's pretty important for us to have other outlets and support systems besides each other. Also, after my last dumpster fire of a marriage, I never want to lose myself entirely to someone else ever again. When I was with my ex, I found myself picking hobbies, watching shows, and even wearing clothes that were not a true representation of who I actually was. You guys, it was bad. You would not believe how boring it was, trying to be someone I wasn't. It took me a long time, a dozen relationships, and a horrible marriage to learn that you don't have to be everything to your partner, and they don't have to be everything for you, in order for your relationship to be solid.
My husband and I need to maintain our own identities as we grow closer together, and that means having different interests — yoga for me, video games for him — and also having our own friends to chat with about a variety of things, because analyzing the Gilmore Girls reboot would likely bore my husband to tears, and I don't know enough about software development to contribute to a discussion about it in a meaningful way. Our relationship is way better when we allow each other space to grow and be who we are, and there are some things that I honestly don't feel comfortable sharing with him. It's not not because I want to keep secrets, but because they are personal, unique to being me, things I feel unsure or embarrassed about, or things he just can't possibly understand. For those reasons, it's a good thing I have mom friends, because some days I have a lot to get off my chest.